Invitation for Grant Applications to the Mary Hignett Fund
Sun 1st October 2017 - Thu 30th November 2017
Closing date 30th November 2017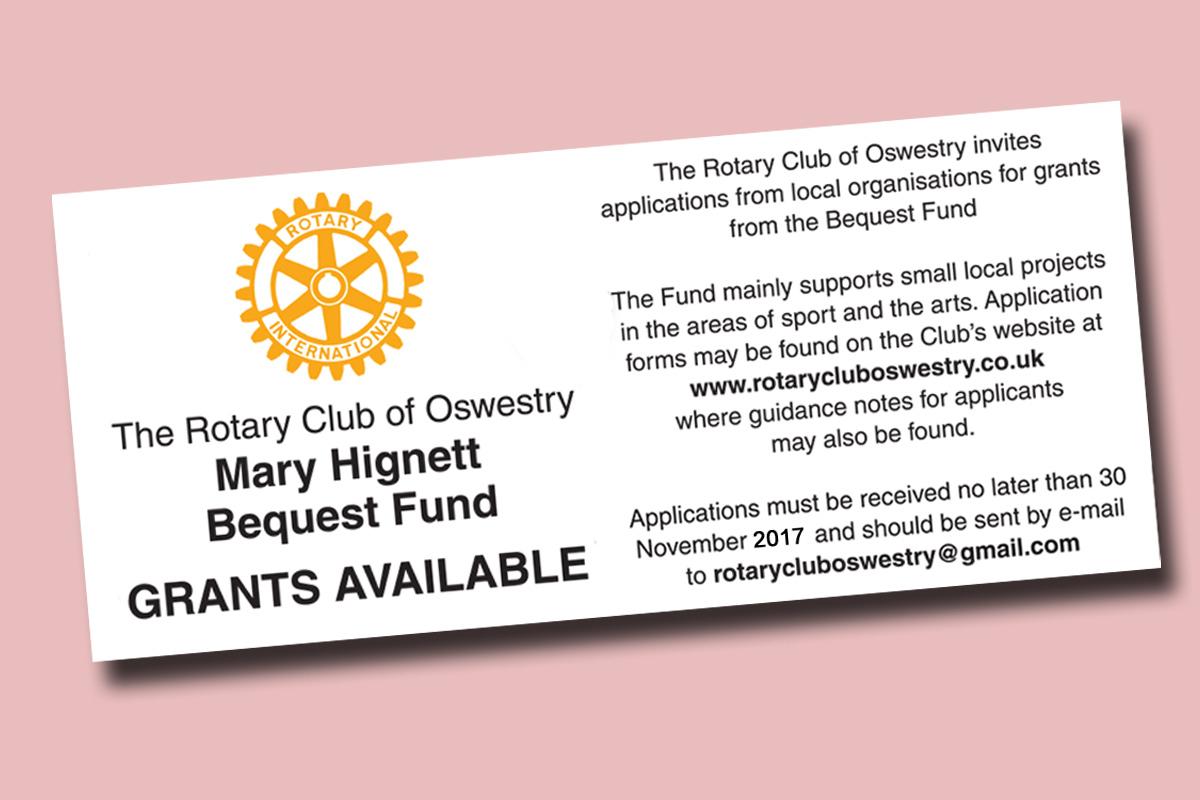 The Rotary Club of Oswestry invites applications from local organisations for grants from the Mary Hignett Bequest Fund. Local author, teacher and naturalist Mary Hignett left half of her estate to the Club to administer and support small projects in the areas of sport and the arts in the Oswestry area.
Recent successful applications have included funding a new batting mat for the cricket cages at Knockin and Kinnerley Cricket Club, assistance for the Welshpool Poetry Festival, a contribution towards a replacement heating boiler for Tanat Valley Theatre Group and funding for tining of The Wynnstay Bowling Club's green.
If you know of an arts or sports group who could use some funding to get their project off the ground they have until 30th November to submit their applications.
Application forms can be found on the Club website where the useful guidance notes available there should be read before supplying a completed application to rotarycluboswestry@gmail.com