Meridian Rotary Helping to Keep People Safer in Their Homes
East Grinstead Meridian Rotary club in conjunction with the East Grinstead Fire Brigade is conducting a home fire safety campaign during October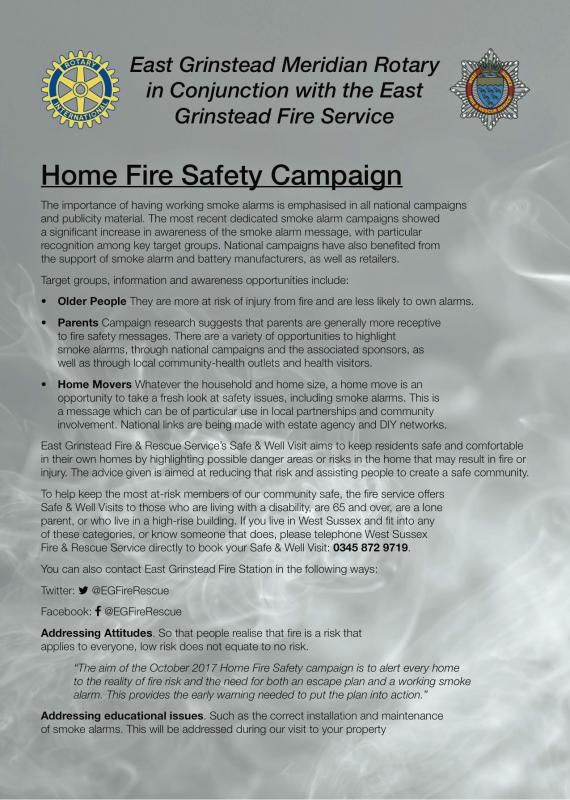 Home Fire Safety Campaign
East Grinstead Meridian Rotary club in conjunction with the East Grinstead Fire Brigade is conducting a home fire safety campaign during October.
The aim of the campaign is to alert people in every home to the reality of fire risk and the need for both an escape plan and a working smoke, alarm.
This provides the early warning needed to put the plan into action.
Addressing educational issues such as the correct installationand maintenance of smoke alarms. This will be addressed during the visit to properties.