Bravo Nyamudoka - Growbiz
Thu 9th November 2017 at 18.30 - 20.30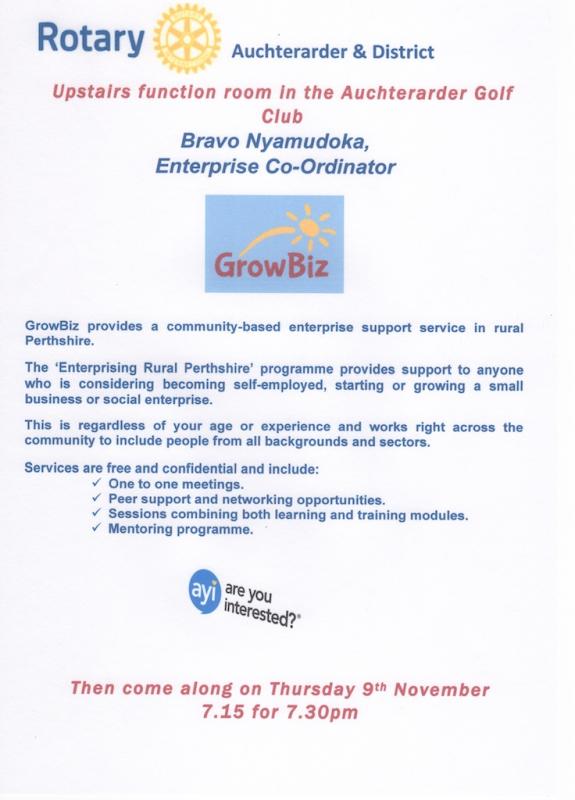 GrowBiz provides a community-based enterprise support service in rural Perthshire.
The 'Enterprising Rural Perthshire' programme provides support to anyone who is considering becoming self-employed, starting or growing a small business or social enterprise.
This is regardless of your age or experience and works right across the community to include people from all backgrounds and sectors.
Services are free and confidential and include:
One to one meetings.
Peer support and networking opportunities.
Sessions combining both learning and training modules
Mentoring programme