Club meeting - Cycling Without Age
Mon 29th January 2018 at 18.45 - 21.00
Our weekly meeting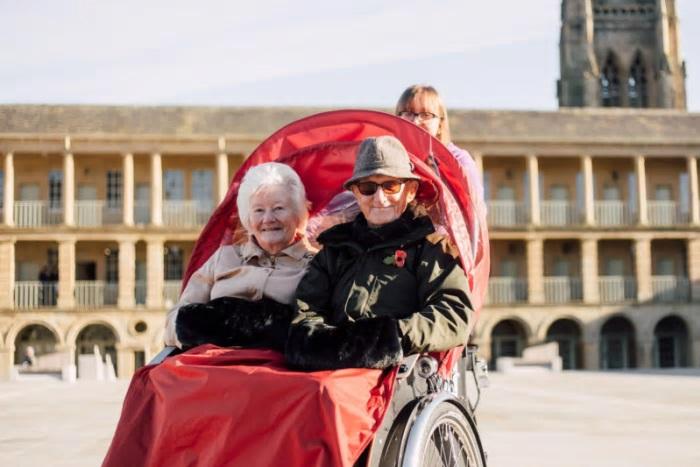 Theresa Robertshaw of Cycling Without Age - Calderdale will be visiting the club to present on the project she is starting in the district. Cycling Without Age originates from Copenhagen. Getting started with a Cycling Without Age chapter is an amazing experience. Nothing beats witnessing the joy of the elderly, pilots and personnel interact on and around the trishaw and seeing the smiles of passengers coming back from their first ride with wind in their hair, rosy cheeks and full of stories.
Cycling Without Age's aim is to attempt to combat lonliness in old age, by linking up pilots with the elderly to go on a bike ride.
As usual, there will be a 2 course meal + tea / coffee.