Woking & Sam Beare Hospices
Woking and Sam Beare Hospices has brought important new equipment thanks to the Rotary club of Woking District.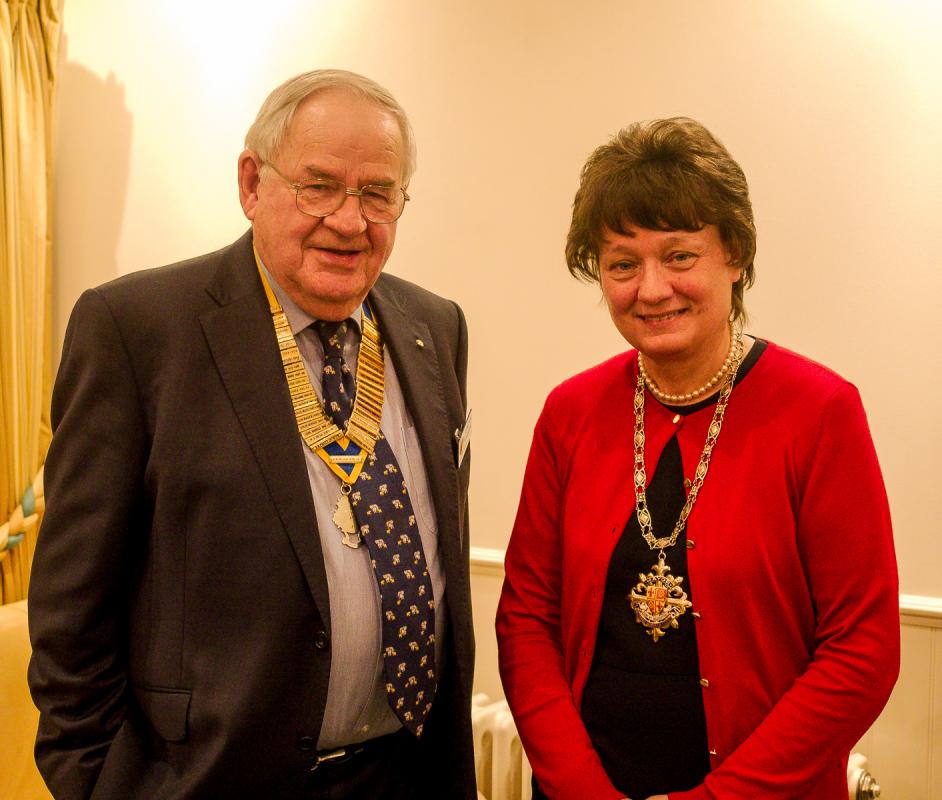 The new Goldsworth Park – based Woking and Sam Beare hospice, which provides comforting and end – of – life care and support for patients and their families, will use the Abloy Cliq system for safe and secure medicine management. This ensures drug cabinet security and saves valuable time that was previously lost on NHS wards when nurses used to have to search for keys or match keys to locks. Rotary club of Woking District President Adrian Franklyn spoke of the generosity of people in and around Woking,who give to the clubs Christmas collection and respond to fundraising events such as the Woking Fireworks, enabling the Rotary club to make such donations back into the community for the benefit of all. Truly a win win situation for a deserving town.Jayne said "We are absolutely delighted with this support as it makes a huge difference to the new hospice. I would like to thank the Rotary club and the people of Woking for their generous backing.
On Tuesday 10th October Graham Gibson of Woking District Rotary club presented a cheque to Terry Wormley head of Fund Raising at Woking and Sam Beare Hospices. The donation will help with the construction costs of gardens at the new Hospice which are being designed by Caroline Harris, winner of the Gold award at the Chelsea Flower show. The gardens will be a place of relaxation for patients, staff and visitors alike.The money was raised from the Classic car show at Ripley in July where over 150 classics had been entered. Each driver had voluntarily contributed and together with gift aid, we had raised a record amount. Ripley & Send also contributed from the Ripley event and a special fund raising evening by their club.