Funding in the Woking community
Rotary club presents £1300 to three local charities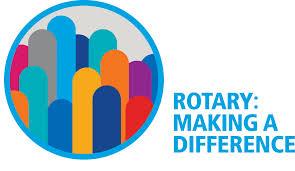 York Road Project (which provides emergency and longer term accommodation for those in the local community experiencing homelessness) received £500.
Cath Stamper, Chief Executive of the York Road project, said: "We would not exist if it was not for the support of the community and this cheque for £400 will make a huge difference."
Woking Food Bank (which provides emergency provisions for local people in crisis. Since January 2017, it has provided supplies to 719 people who were referred to them by front line professionals.)
Alison Buckland, Woking Food Bank administrator, said: "I would like to thank the Rotary Club of Woking District for their £400 donation, which will be used to provide fresh fruit and vegetables and we could not normally provide to our own visitors."
Woking Central CAP [Christians Against Poverty] Job Club - a service provided entirely free to people seeking employment.
Colin Sherlock, Job Club manager, said: "This generous donation will help us support those who are unemployed but actively seeking to step into employment assisted by our courses and individual support."
Rotarian Graham Gibson said: "I am really pleased that we are able to support these worthy organisations that provide so much to our community."