Youth Speaks
Students showcase their speaking skills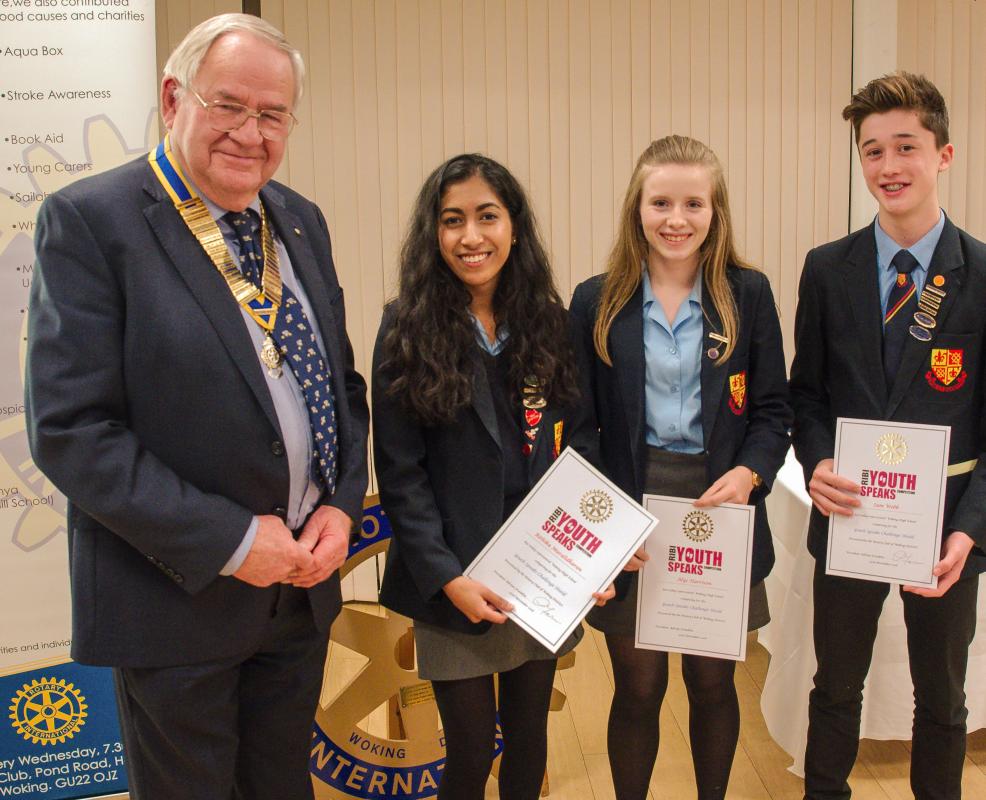 Seven teams contested this year's Rotary Youth Speaks, a public speaking competition for local schools and youth groups, which was held at the Dianthus Centre in Goldsworth Park and hosted by the Rotary Club of Woking District.
Notre Dame Cobham, St John the Baptist School, Bishop David Brown School, Woking High School and Woking Sea Cadets spoke on a wide range of subjects.
Judges awarded points to the teams for fulfilling certain criteria; such as demonstrating clear thinking and their ability to summarise complex subjects.
The winners were Woking High School's Senior and Intermediate (Junior) teams, who debated the merits of Winning At All Costs and the Changing Role of Women in Society.
Event organiser, Rotarian Graham Gibson said: "This event is very popular, and there was a real buzz on the night. Some schools run a pre-event competition for students to demonstrate their public speaking prowess before they make the team - so it is no wonder that we see every team performing to a very high standard. Our praise goes to the plucky runners up, the teachers who gave students the important experience of speaking on a public platform as a member of a team, and thanks to the parents for their support. I wish both teams every success in the next phase of the competition, and fingers crossed they carry on speaking all the way to the national finals"