Christmas Collections 2017
Fri 1st December 2017 - Sat 23rd December 2017
Annual Event Click Details for more info and short video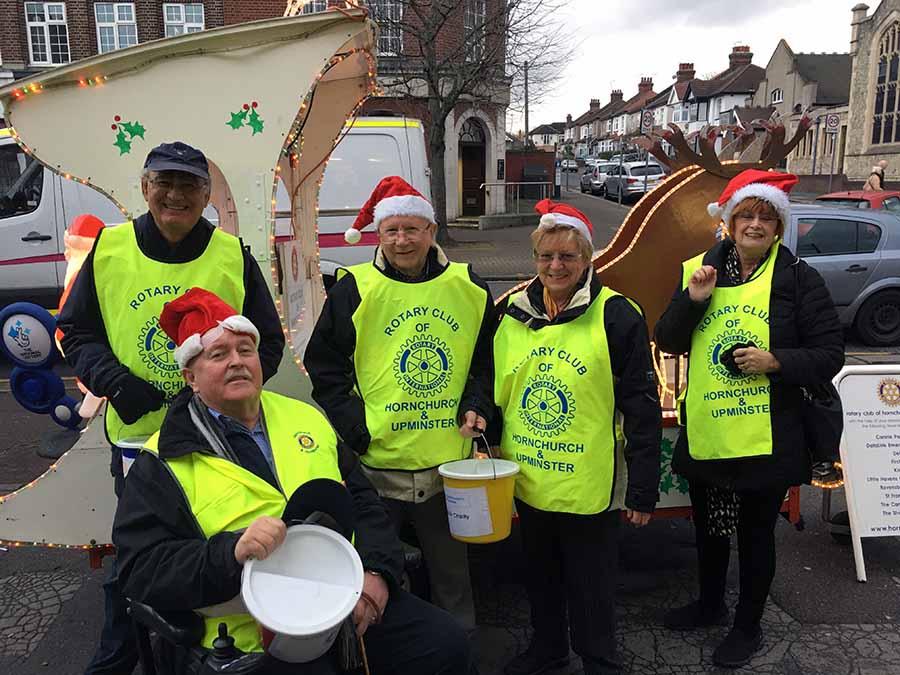 December 2017 Christmas Collections Upminster & Hornchurch
Thanks to all the hard work put in by our Members and supporters I can confirm that I have Banked £4,734.68 from the Collections taken up over the Christmas Period - well done all.
Mr. President would you pass on our thanks to the Members of Inner Wheel who gave their support during the static collection in Upminster.
Particular thanks to Gerry Harrington for pulling the float in the evenings and making sure it arrived and went home from there static collection each day.
Brian Taffs/Norman Ellenby


1-minute video clip 23-Nov-2017 of the Static Display outside the Post Office Upminster


Thanks Cllr Gillian Ford for putting the Collection Route of our Float on a "Upminster" FaceBook Page below:-