Another New Member for our Club
Thu 19th October 2017 at 09.00 - 10.00
We are very pleased to welcome Ron Benning into Rotary and in particular to Rotary Club of Chestfield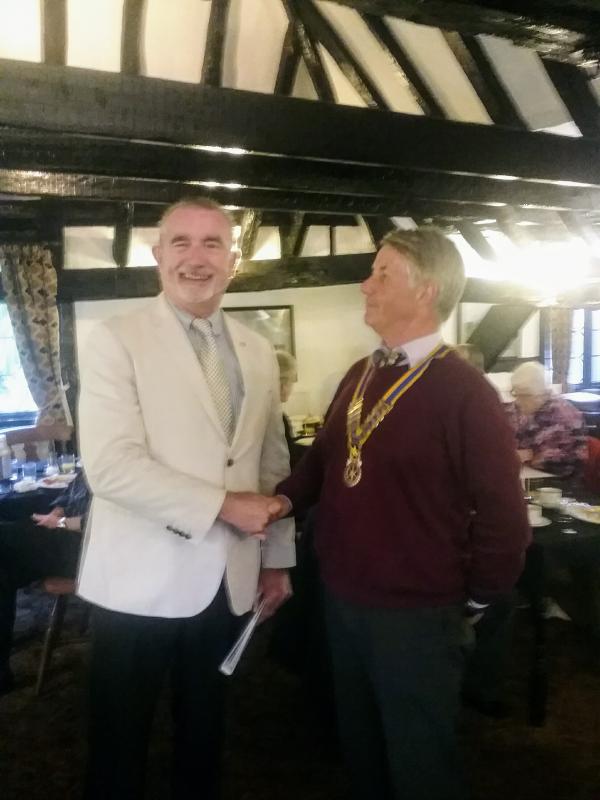 President Robert Sissons inducted Ron into our Club earlier today.
Ron has been coming to our Club meetings for a couple of months and liked the way we work and most importantly the friendly atmosphere within the Club and the warm way in which he was received and welcomed by members as he learnt more about Rotary before deciding he wanted to join us.
Ron is due to marry Irene on Friday 20th October 2017 and is also in the process of moving to the area from North Kent, so he has had a lot on his plate recently!
We look forward to seeing Ron at our future meetings and to his ongoing involvement in the activities of our Club both socially and in the Community.