A race to plant crocuses before Brian arrived!
On Saturday 21st October just before storm Brian blew in, members of Medway Sunlight Rotary Club planted 3,000 purple crocuses on the Stones Roundabout on St Mary's Island in recognition of the Rotary "End Polio Now" campaign.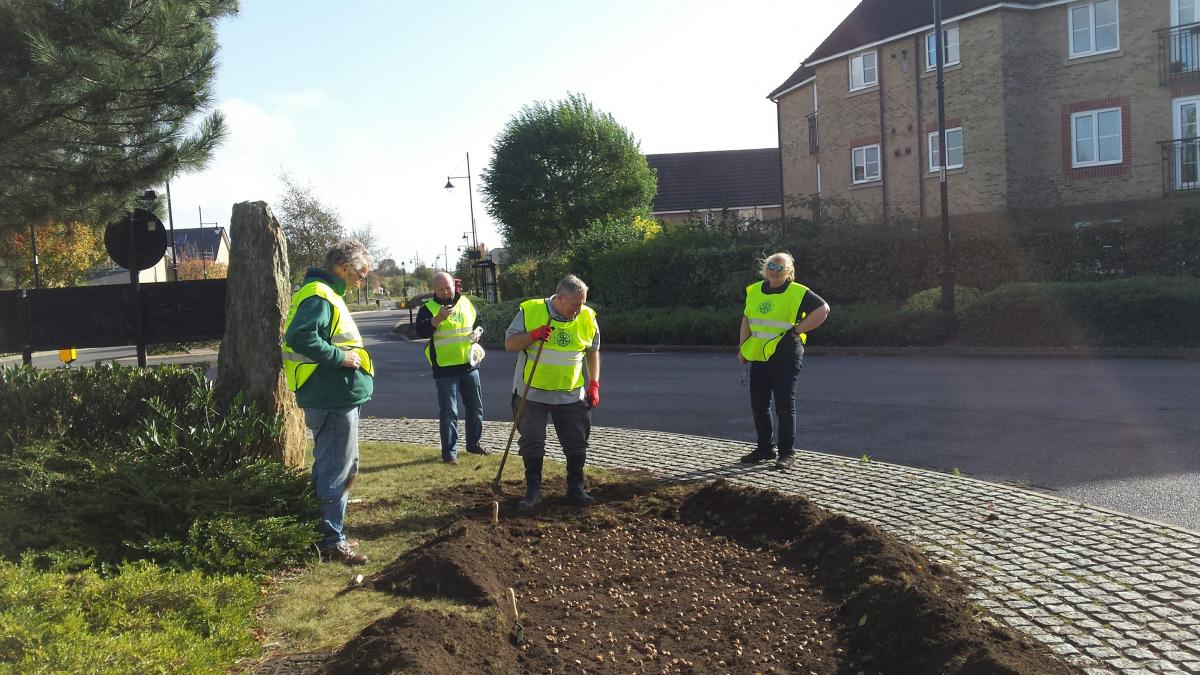 Purple crocuses are Rotary's recognition of the purple dye used on a finger during national polio immunisation days to show which children have been immunised - the so called "purple pinky"!
Rotary, together with the World Health Organisation and the Bill and Melinda Gates Foundation and other organisations, have been working to eradicate Polio from the World - there have been just 11 cases reported this year in just two countries - Pakistan and Afghanistan. One final push is all that is needed to rid the world of this cruel disease.
Every pound raised by Rotary for End Polio Now is matched by another 2 pounds from the Bill and Melinda Gates Foundation - a truly amazing humanitarian gesture.
For more details go to : www.endpolio.org