Shelterbox donations recognised by Chris Wareham.
Chris Wareham gives a Shelterbox presentation to Club Members.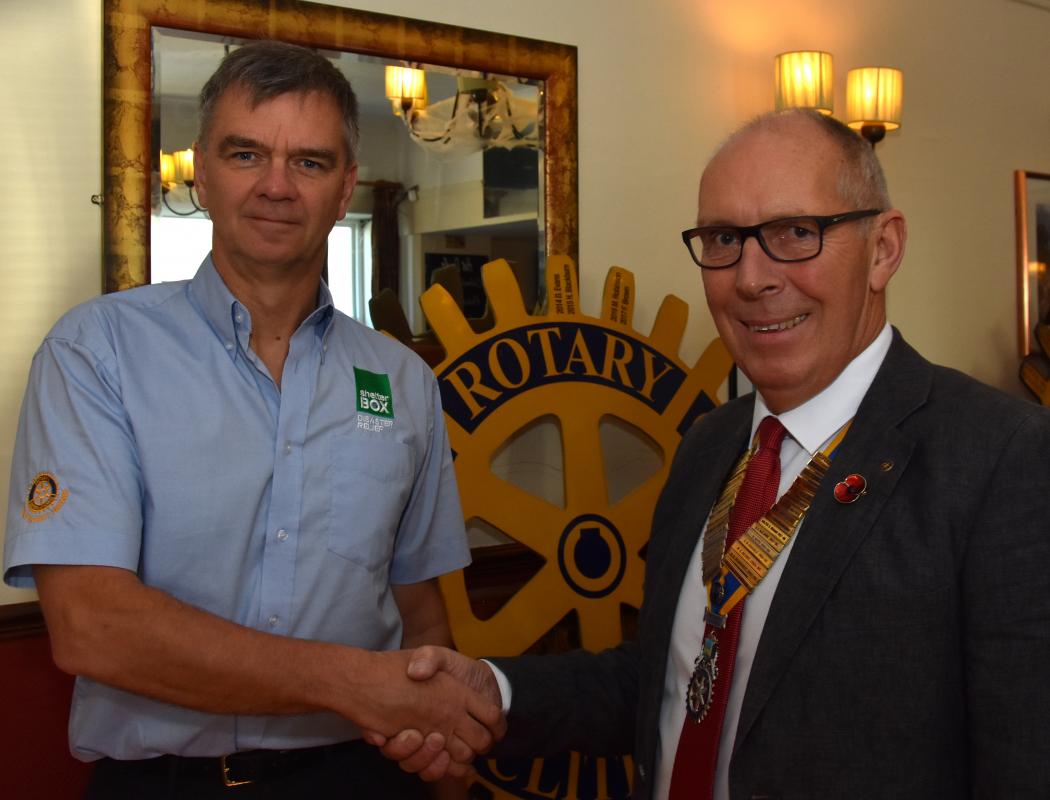 THANK YOU!
These were the first words Chris Wareham the CEO of "Shelterbox" said to the Rotary Club of Clitheroe on Thursday 02 November. Thank you to the Club for organising the Disaster Collection in Clitheroe back in September 2017 and thank you to the generous people of Clitheroe and the Ribble Valley.
But Chris explained the THANK YOU was not just for the recent donations but for the +/- £20,000 that we all have collectively given "#Shelterbox" over the last 20 years. Without donations like these "Shelterbox" could not do their job.
Chris had been invited to the Rotary Club weekly lunchtime meeting to tell us more about the outstanding work that "Shelterbox" are doing around the world helping local communities come with natural disasters and in war zones.
Chris was welcomed by President Frank Brown and thanked by Members for a thought provoking and informative presentation.