Business Partners
Working with businesses in the Locks Heath area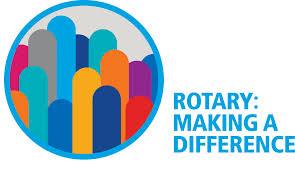 The Rotary Club of Locks Heath (LHR) believes that forging strong and rewarding bonds with local businesses is an integral part of the ethos of Rotary. By working together, LHR and local businesses can support the local community, increase awareness of Rotary and increase the financial support for charities and good causes.
Benefits of being a business partner of LHR
The club believes that the benefits to an organisation of being a Business Partner of LHR can be felt in a number of areas.
Meeting corporate social responsibility by working with a local organisation which is giving something back to the community, both local and international.
Local networking with other local business leaders.
Advertising on the LHR website, including a dedicated Business Partners page with increasing number of hits and visitors per month.
Advertising at a number of local events, including:
o Netley Pumpkin festival (organised by the Jubilee Sailing Trust) with over 5,000 visitors
o Sarisbury Fayre on the Green
o Jazz in the Vineyard with over 800 visitors
o Warsash festival with 6,000 visitors
o Locks Heath Village Christmas Festival
Positive links to local, national and international charities and good causes.
Invitation to local event
Business Partnerships start from as little as £50 per year. To find out more about becoming a Business Partner of the Rotary Club of Locks Heath, simply follow the link to our policy. To start the process you need to complete this simple proposal form and return it to a member of our club or the email address provided (form is in PDF or editable WORD format)
When you partner with Rotary, our 1.2 million members amplify your impact, elevate your brand, advance important causes, improve communities, and gain access to global connections.
We look forward to working with you.