Ross Rotary Support
"In their shoes", focus support on children aged 0-16, who are at risk of becoming disengaged from education and socially isolated due to poor mental health
The couple behind the charity In Their Shoes
Monday, 13 November 2017 By Ross Gazette reporter in Charity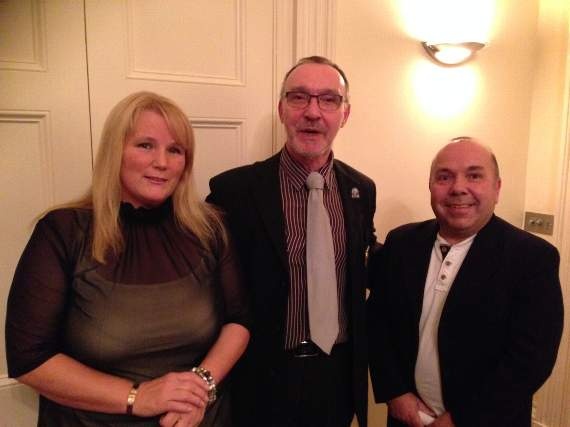 Jo Parsons, Ross Rotary President Richard Williams and Alan Parsons
Jo and Alan Parsons are the founders of a recently established charity, In their Shoes.
The couple visited Ross Rotary Club on Monday, October 23rd to talk about In Their Shoes. They explained that it is based in Ross and focuses support on children aged 0-16, who are at risk of becoming disengaged from education and socially isolated due to poor mental health.
Jo explained that she and Alan set up In Their Shoes in February 2017 because, as adoptive parents, they had experienced the journey of having children with a mental health concern.
She said that setting up the charity came about as a result of often difficult experiences in accessing treatment, assessment and support services for them and their children. They were personally moved to set up a charity in which other parents, carers and family members could find a friendly, welcoming person to offer support and guidance.
Both Jo and Alan were at pains to point out In Their Shoes is not a counselling agency and doesn't pretend to be. They said it is a support group offering fun activities for children to participate in and, while gaining support from peers, have an opportunity to be who they are in a welcoming, accepting environment. They added that it is a place for parents to share experiences and where people can feel universally accepted rather than labelled.
Alan concluded by saying that the aims of the charity are to raise awareness of children's mental health problems, to establish support groups, to provide a phone and an in-person conversation facility and to develop their interactive days. These are currently held at the Ryefield Centre.
After a number of interesting questions and enlightening responses from Jo and Alan, Ross Rotary President Richard Williams presented a donation from the club. He said he was delighted that the club could support the development work of the charity.