ROYAL WINDSOR JAGUAR RALLY WINS AWARD
Royal Windsor Jaguar Festival voted best Classic Car event of 2017 by Classic Car Magazine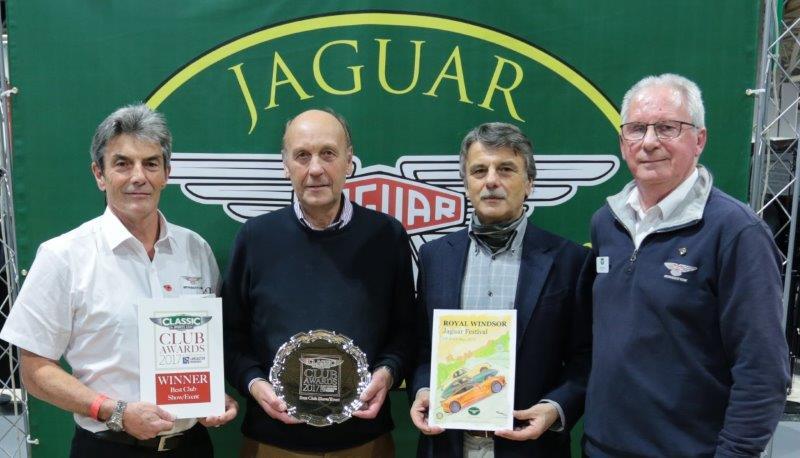 Above is a photo taken at the NEC after the car raffle draw on Sunday 12th November.

It is L to R. Graham Searle Manager Jaguar Enthusiast's Club, Rtn Richard Kidson, Dr Ralph Speth CEO of Jaguar Land Rover & Peter Purdom Chairman of the Jaguar Enthusiast's Club.
The award is for the Best Club Show/Event of the year elected by The Classic & Sports Car magazine.
The Royal Windsor Jaguar Festival 2017 was to raise money for the Prince Philip Trust Fund