RotaKids
The Vale of Belvoir Rotary Club is close to forming its first RotaKids Group.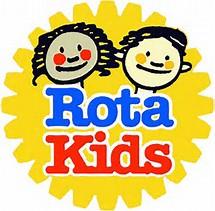 We are delighted to be the first club in District 1220 to form a RotaKids. We have been working with Rob Gilbey Headteacher at Robert Miles Junior School who was keen to form a group, which is now established and the 13 members of the committee are now ready to begin planning their community work for the future.
Rob says that "The primary AIM of RotaKids is to provide young people aged 12 and under with the opportunities to participate enthusiastically in active citizenship to improve the quality of life for their school, local and global communities. We aim to meet the following targets:
Develop long term citizenship and leadership skills through identifying and taking responsibilities for real life problems within their school, local and global communities. There are RotaKids groups all across the world!
Learn the importance of respect, dignity and caring for all people by working together to build friendships/teams and learning about the significant impact of their projects.
Recognise the high achievement and effect of completed projects that improve the quality of life for their school, local and global communities.
We feel that the aims of RotaKids supports our school ethos and values and we are very proud to have a group up and running at RMJS. The children have had several meetings already to get organised and begin to think about and plan ways to get involved or improve our local community. Children from across the school have been asked for ideas and the group's first project is to organise a choir from school to sing in the community.
Our RotaKids group acts like a mini version of the main Rotary Groups – children have elected a President, A Secretary and Treasurer and they are learning really useful skills such as how to run meetings, take notes, organising finances and more. They are keen to listen to the ideas of all members of our school community and have set up suggestion boxes for the wonderful ideas children have.
We will bring more news as the group activities continue."