Budding Young Chefs at Oxted School
Young Chef is one of many competitions held by Rotary aimed at developing young people.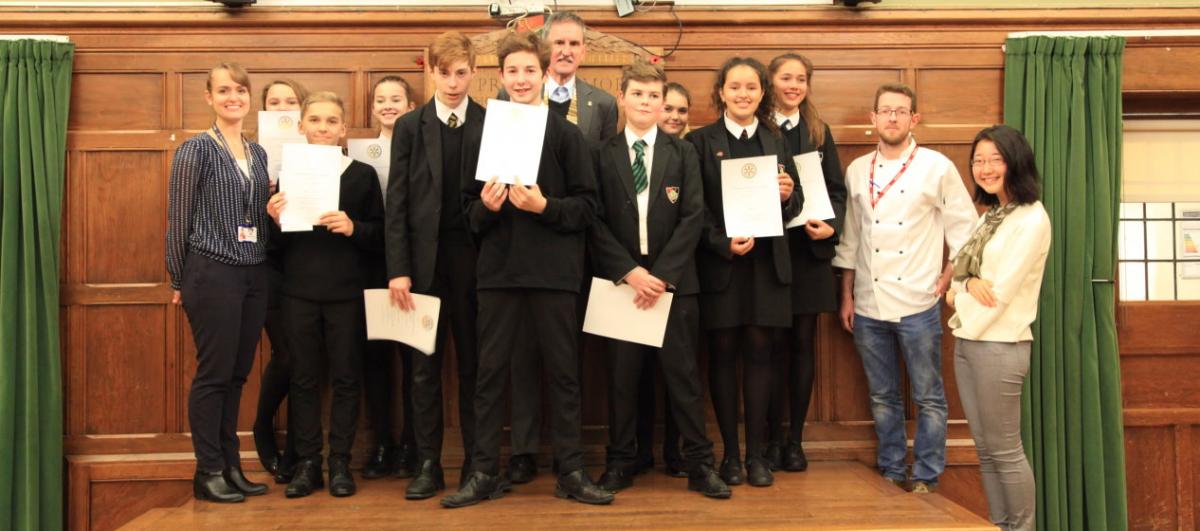 The competitors were Aruni Meedeniya, Lily Garrod, Michael Bossick, Max Baily, Billy Harrison, Olivia White, Beth Southwell, Ben Hasler and Sara Jones. They each had to prepare a starter and a main course within a budget of £10.
The competition was judged by Peter Kirk, Head Chef at Knights Garden centre, Ai Yamano, a past winner of Young Chef and Thom Bridgland a Teacher at Oxted School. The standard of cooking and presentation was very high making it challenging for the judges.
All contestants received a certificate and the judges declared Aruni Meediniya the winner and Lily Garrod as runner-up. They each received a voucher for meals kindly donated by Purna Gurung owner of the Thai Pad restaurant and work experience for a day at the Thai Pad.
Both will go through to one of the Rotary District semi-finals being held in January. For more information about Rotary and should you wish to help please contact oxtedrotary@gmail.com.