Defibrillator Unveiled
Fri 22nd December 2017
Defibrillator unveiled at Chalfont St Peter Community Centre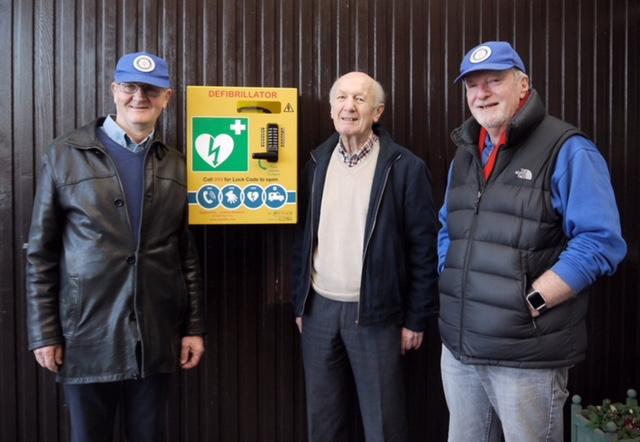 The Club has donated a second defibrillator in Chalfont St Peter outside the main entrance of the Community Centre. The first defibrillator that was donated a couple of years ago is situated at the Co-op store.
South Bucks Ambulance Service are organising an awareness course on Tuesday 23 January 2018.
On the picture above are Rod Whyte (President of MMRC), David Burbidge (Chairman of the Community Centre) and Rob Waters (PR Officer of MMRC).