Michael Alec Marshall joins Rotary
President Trevor Baxter welcomes Michael Alec Marshall as a new member to the club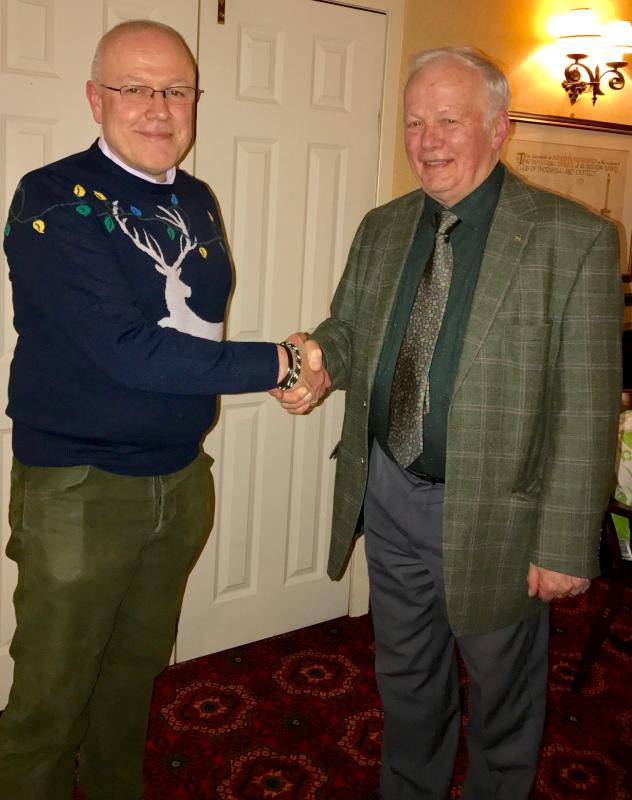 President Trevor Baxter welcomes Michael Alec Marshall into the club as a new member, at his recent induction on Wednesday 20th December 2017
Michael is London born and as a career he decided to become a Television Producer and one of his claims to fame was to be the person reponsible for the start of the "Beechgrove Garden" program of which is still in production.
Until recently Michael has been a big part of and heavily involved within the community of the Isle Of Whithorn.
At his recent induction he said he was looking forward to been an active club member and getting involved in our local events.
A.S./27-12-17