Wonderful Support From local ASDA Customers
A Massive "THANK YOU" to our ASDA Store and their generous customers, who have enabled us to carry on providing support to local people who have suffered a stroke.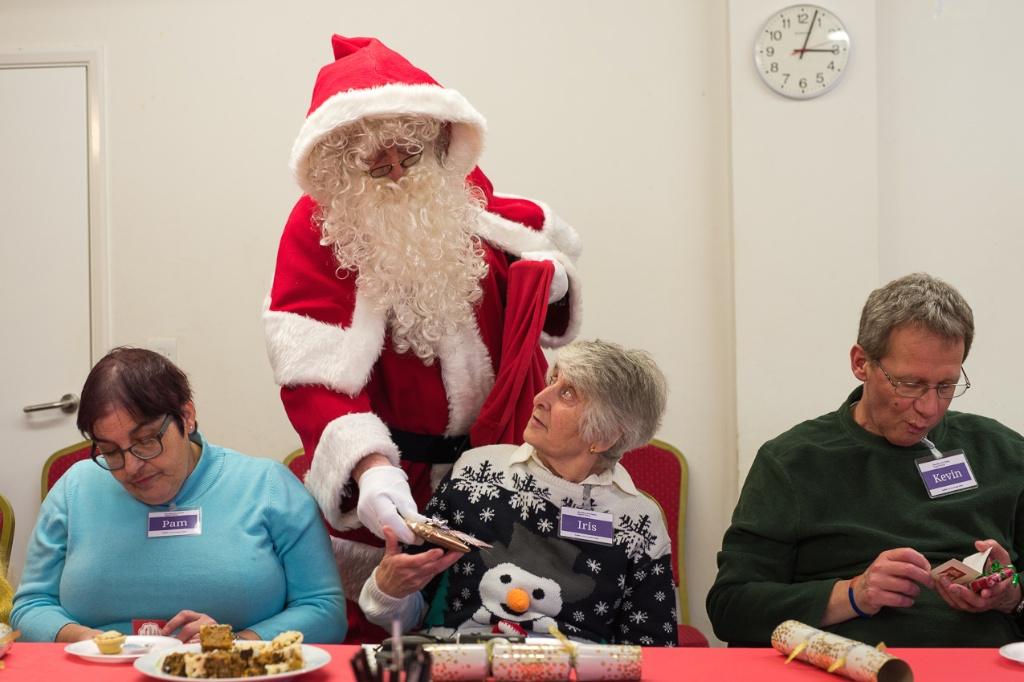 As for many years now Chandlers Ford and Itchen Valley Rotary Club's main public collection was at ASDA over 6 days in the run up to Christmas. In past years we thought the local community was generous in what they kindly donated, but for our 2017 collection they surpassed themselves. The total collected was almost £1700 which with Gift Aid added, which we can reclaim from the tax man, this becomes just over £2121.
This remarkable result is a great success for our Stroke Survivors Group which we founded over 4 years ago and goes from strength to strength, but like any voluntary group (though recognised nationally by The Stroke Association) needs an ongoing top up of funds. Thanks to your generosity this collection will fund our group for another year's activities.
ASDA kindly donated the sweets Santa gave out, which is another addition to our total as we did not need to purchase them. Our Club's thanks to go to Peter Ballam the store manager and Debbie Wilson the Community Champion at the Chandlers Ford store, we very much look forward to involving them in appropriate future events and activities as we both strive to support the local Chandlers Ford community who have so generously supported us in this year's ASDA collection.
Thanks to everyone from Mike Edwards - Club President.
To find out more about our Stroke Support Group, click on the link below. To return to this page afterwards just select tha "back arrow" on your browser.