Matlock 90th Charter Celebration 2018
Mon 19th March 2018 at 19.00 - 23.00
Join us to celebrate our 90th birthday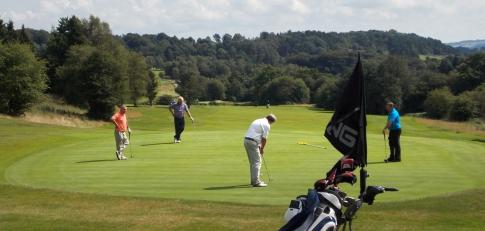 Rotary Club of Matlock

Invites Rotarians and their Guests to the
90th Charter Anniversary
Matlock Golf Club
Chesterfield Road, Matlock, DE4 5LZ
Monday 19th March 2018
7.00pm for 7.30pm
Guest Speaker
Rod Shiers
Retired Solicitor and Notary Public.
Former lifeboat crewman – a fundraiser for RNLI.
A yachtsman who sailed in the Med for 20 years and who recently published a book about his 2013 Round Great Britain sailing trip.
He has 'ambitions' – to become a socially acceptable pianist
and to outlive the taxman !!
£28.00
Dress code - formal
LIMITED NUMBERS - PLEASE BOOK ON THE RETURN FORM PROVIDED
Cynthia Machent – 01629-820058 or 07775 775430
E-mail – matlockcharter@gmail.com
Website – Google 'Matlock Rotary Club'
To see menu click on
to complete booking form click on