Please Support Our Sponsored Walk This Year
This is an opportunity for you to raise funds for your given cause or charity.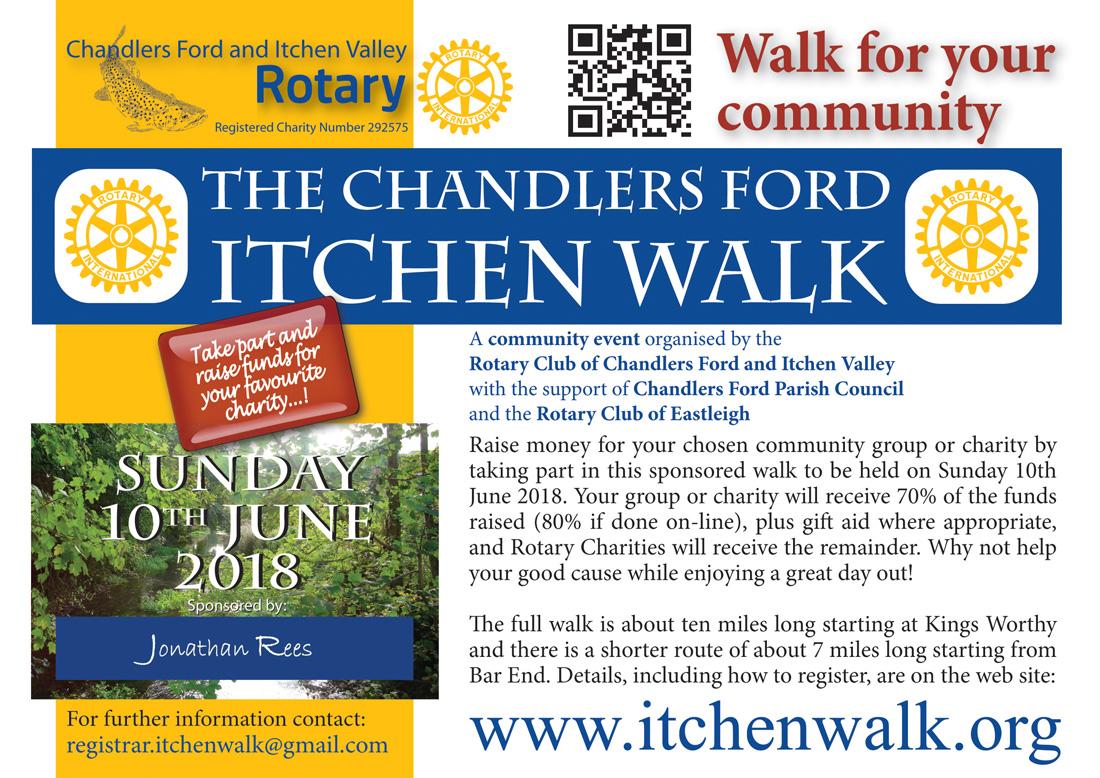 If you would like to visit our Dedicated Walk Website, please click on the link below.
www.itchenwalk.org
To return to this page afterwards, just select the "Back Arrow" on your browser.