DORSET POLICE MALE VOICE CHOIR CONCERT
Sat 21st April 2018 at 19.00 - 21.30
The Dorset police choir will be joined by local soloists Kerren McAlister and John Follett.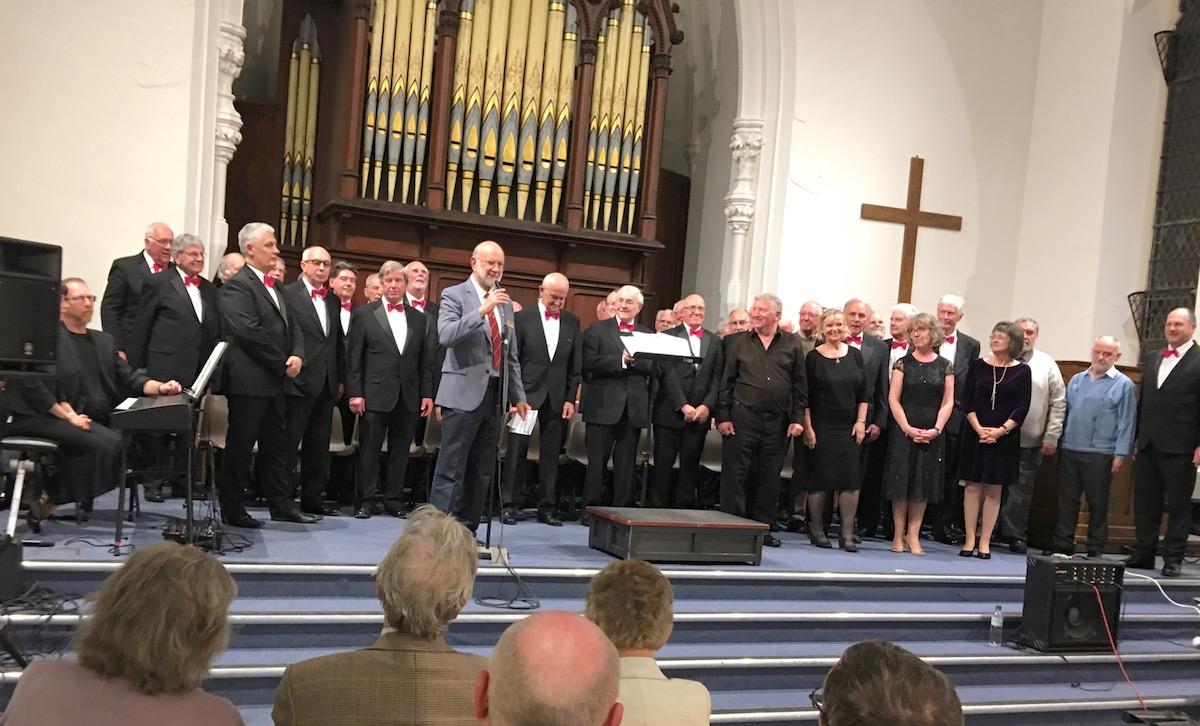 23 April 2018
The event was a huge success with the audience enraptured by the professional performances of the Police choir Kerren McAllister, John Follett and there accompanists.
This may well be a sellout event. Tickets @ £10.50 are available from the Tourist Centre, Bridport or Rotary members from Elizabeth Gale tel: 01308 450039 ( prefer early morning calls please )
venue: THE UNITED CHURCH, EAST STREET, BRIDPORT. DT6 3LJ
doors open 7pm for 7.30pm start.
Proceeds in aid of Rotary Charities.