Business Meeting
Wed 28th February 2018 at 13.00 - 14.00
Lunchtime Meeting with Business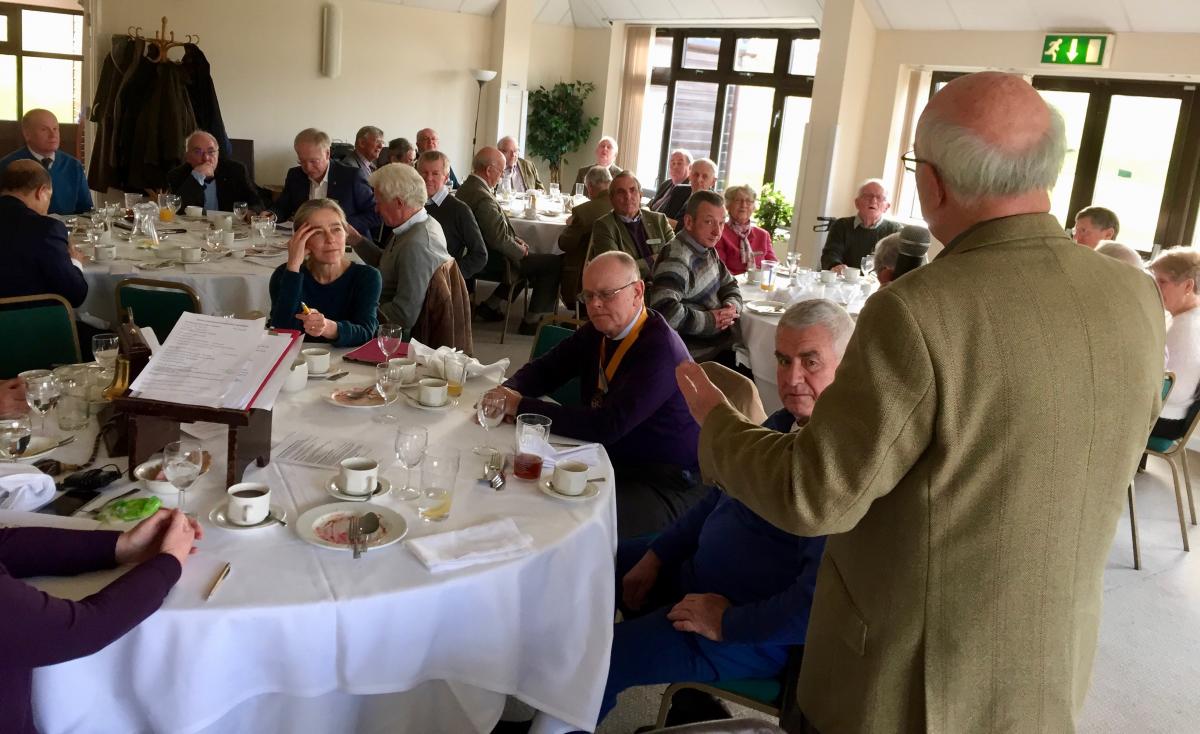 A very pleasant luncheon meeting with good old Sausages & Mash for most!
The Business meeting was got through speedily and the Council recommendations of donating £1000 to WAA & Prospect, £750 for the annual Shelterbox & £100 to each Pre school in our District was agreed .
Our District Membership Officer Peter Davey PDG & PP RIBI was visiting to listen to Chris Stubbings thoughts on Veterans Supporting Rotary, and was very supportive of the move.
President Catherine invited Peter to give the Members an update on Membership in Rotary and he emphasised the need to keep under review all the ways we work, seeking to change & keep up to date & youthful in our attitude! He advised us that Alan Hudson would be taking the District Membership role next year and that we should look forward to some interesting moves being proposed at the RIBI Conference in Torquay