YOUTH SPEAKS 2017
Annual Rotary Youth Speaks Competition held at Trevelyan School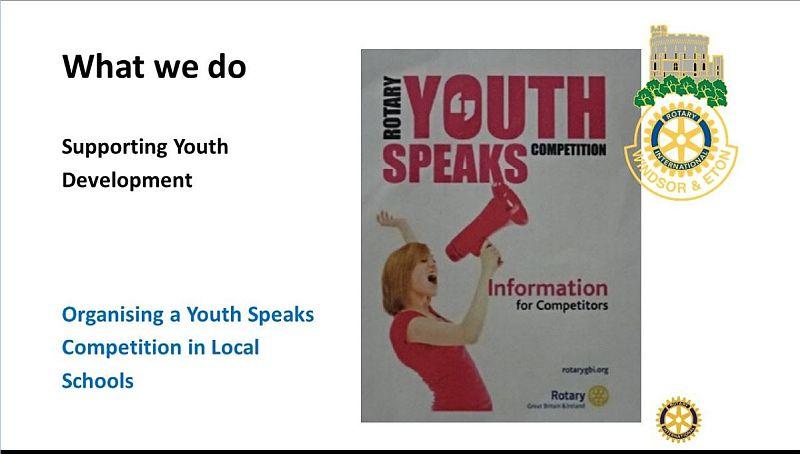 Youth Speaks Competition 2017

The Youth Speaks Competition for Windsor Schools was held at Trevelyan School on Thursday 7th of December.

A foreshortened competition took place involving just the intermediate teams and Trevelyan A team won with their talk on the "Forgotten Fifties". The team comprised of Tara Francis acting as chairperson and introducing the main speaker, Amelie Maskell, who gave a thought-provoking talk on life in the fifties, a time which was well remembered by most of the Rotarians and some of the audience present. Katie Tull delivered the vote of thanks.

The competition and refreshments were brought together by the school's organiser, Emma Wooders, for which we, the audience of parents and Rotarians, were very grateful.

The prizes for best team and best speaker, Amelie Maskell, were presented by Rotarian President, Bernard Hawkes.