COMMUNITY ACTIVITIES
Our wide support for the community...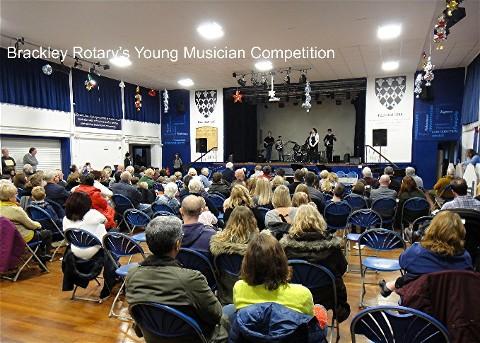 Our local activities are often in collaboration with other organisations or reactive to local needs. For example, we have provided equipment for both Brackley MIND Day Centre and The Hub – Brackley's former youth café.
Our support for the local community is not just financial…
We organised Brackley Wine Festival for many years raising funds for our charitable giving.
We have many opportunities for the younger generation as summarised on our separate Youth Activities web page.
and behind the scenes...
The face of Rotary is not always seen. We assist other local fundraising organisations, such as arranging volunteers to man Brackley Beer Festival, organised by Brackley Round Table and assisting at Brackley Motorcycle Festival. National community charities are supported, such as the Marie Curie charity by manning the street collection.