Charity Awards Evening
Wed 21st March 2018
Each year the Marlow Thames Club makes donations to a range of local charities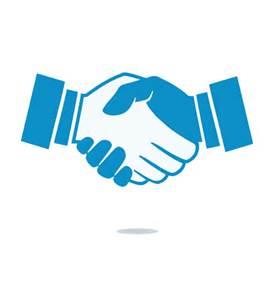 Marlow Opportunity Playgroup (£1,500 per year for three years)
Marlow Opportunity Playgroup offers a secure, relaxed and happy environment where pre-school children with additional needs learn through structured play and exploration. Irrespective of their differences, children's individuality is valued and nurtured in order for them to achieve their potential, within a parent-involved setting.
Click here for web-site
Aquabox (£1,000)
Aquaboxes take water filters and emergency supplies around the world, giving the gift of life to families and communities
Click here for web-site
Sepsis Trust (£775)
Every year in the UK there are 150,000 cases of Sepsis, resulting in a staggering 44,000 deaths – more than bowel, breast and prostate cancer combined. The UK Sepsis Trust (UKST) was established as a charity in 2012 with the objective of saving 12,500 lives every year. It is committed to changing the way the NHS deals with Sepsis, to increasing public awareness and supporting those affected by Sepsis. Every penny donated is valuable in helping achieve our goals. Together we can help to mend Sepsis.
Click here for web-site
Thames Valley Air Ambulance (£1,100)
We provide life-saving medical care across Berkshire, Oxfordshire and Buckinghamshire. Each day, an average of three people will find themselves in a life-threatening situation that requires urgent, high-quality medical treatment.
It costs £2.2 million to keep us flying per year. When you or your loved one's life is at risk we will deliver unique life-saving service to you wherever and whenever you need it.
We receive no Government funding and are not supported by the National Lottery. Your support will help keep us flying night and day, 365 days a year, and we are able to deliver our unique life-saving service to patients where and when it is most needed.
Click here for web-site
Scout camp site refurbishment (£500)
Accessible Boat Trust (£725)
Rivertime Boat Trust (£500)
One Can Trust (£700)
Wycombe Homeless Connection (£950)
This charity with which the Club has an association and is proud to have supported previously, helps rebuild lives and "fight injustice" by supporting individuals and families in High Wycombe who are dealing with the problems associated with homelessness. Helping homeless people find a way forward
Click here for web-site
Forest Bridge School (£550)
Horizon Sports Club(£375)
Horizon is a registered charity which provides a unique after-school sports club for children and young people with disabilities, living in South Buckinghamshire. We give our members the opportunity to develop both physically and socially through the enjoyment of sport.
Headway South Bucks (Bourne End) (£750)
Headway South Bucks cares for people who have acquired a brain injury whether through sporting or work accidents, road traffic accidents, assault, illness or disease.
Click here for web-site
Duty Officers: Lucy Alderton, Dermot Kelly