Celebration Dinner
Wed 28th February 2018 at 18.00 - 22.00
The Rotary Foundation was set-up one hundred years ago and to celebrate the work of Foundation a Celebration Dinner will be held on the 28th February 2018 at the Pomme D'Or Hotel.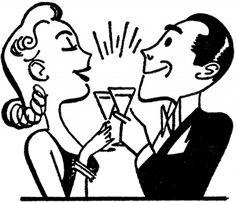 On the 28th February we are having a Dinner to celebrate 100 years of the Rotary Foundation, our own charity, when we will be:
Enjoying a unique dinner with a menu based on the American State of Pennsylvania where the founder of the Rotary Foundation lived. It's a great menu.
Raise funds for "Purple4Polio" with every pound we raise being increased by £2 form the Bill and Melinda Foundation so that we can finally eradicate Polio from the face of the earth. When Rotary started this programme in 1985 there was 350,000 cases of Polio every year. In 2017 there was 22!!
To raise money we will be having:
An Auction please see attached the seven items very kindly donated by club members. If you cannot attend the dinner on the evening please place bids on the items and return to me on email, allansmithjsy@outlook.com or 780373

A Raffle, please see the second page of the attachment. Tickets will be £5 a strip, 3 for £10 or 7 for £20. Again if you cannot come along on the evening let me know how many tickets you require and I will obtain them for you on the evening.
A great way to liven up February so put the date in your diaries NOW. 28th FEBRUARY 2018
The Rotary Foundation
Our Rotary Foundation was started 100 years ago with the vision of one man who donated USD 26.50 so that 'Rotary can be doing good in the world'.
Since that date Rotary has raised over USD 3 billion on life-changing, sustainable projects and is rated as one of the top ten most effective charities in the world with more than 91% of funds raised being spent in delivering projects.
The Rotary Foundation's objectives are split into 6 areas of focus:
Promoting Peace

Providing clean water, sanitation and hygiene

Maternal health – saving mothers and children

Supporting education

Fighting disease

Growing local economies
There are over 1.2 million Rotarians throughout the world in 35400 Rotary Clubs and it is those Rotary Clubs that are able to design projects that meet the Foundation's objectives and seek the support of the Foundation to match fund the delivery of the project.
An example could be the Club project started in 1979 to commence an immunisation programme in the Philippines that received Grant funding. This was successful so much so that in 1985 Rotary partnered with the World Health Organisation, UNICEF, and Centres for Disesase Control to launch the Campaign to eradicate Polio. In 2010 the Bill & Melinda Gates Foundation joined the partners which has added impetus to the project. The number of polio cases has dropped from 350,000 per year in 1985 in 122 countries to only 14 in two countries, Afghanistan and Pakistan, in the world to date this year.
Last year The Rotary Foundation raised USD 27 million and the Gates Foundation added another USD 70 Million for the polio eradication project alone. Moreover, Rotarians assisted with the immunisation programmes in many countries where National Immunisation Days take place. In Great Britain and Ireland hopefully, you will see myriads of purple crocus bloom in the spring. The purple crocus has been adopted as a symbol of the eradication campaign as a purple dye is used to identify children that have been immunised during the National Immunisation Days in endemic countries. Watch for Purple4Polio logos.
Another significant programme is Peace Studies. In 2002 Rotary International set up Scholarships in 6 universities around the world one of which is Bradford University, West Yorkshire. Rotary funded scholarships are awarded to ten scholars to study peace and conflict resolution at each of the universities which means that there are now almost 1000 Peace Fellows working in countries such as Cambodia, Democratic Republic of the Congo (DRC) and Mexico.
FOUNDATION DINNER
28th February 2018
First course
Chowder
Mains Buffet
Kentucky Bourbon Ribs
Philadelphia Chicken Pot Pie with Pasta
Philly Cheesesteak Hoagie Roll
Philly Cheese Vegerterian Hoagie (v)
Stromboli (meat)
Stromboli (vegetarian)
Biscuits and Gravy (v)
Cobb salad
Dessert Buffet
Chocolate Whoopee Pie
Banana Split
Key lime Pie
Guest Speaker: Rtn. Nigel Barnfield – District Foundation Chair
Auction to be held at the Dinner with proceeds Supporting Purple4Polio
At the 1917 convention, outgoing Rotary president Arch Klumph proposed setting up an endowment "for the purpose of doing good in the world." That one idea, and an initial contribution of $26.50, set in motion a powerful force that has transformed millions of lives around the globe.
Rotary has succeeded in wiping out 99.9 percent of all polio cases in the world.
A child can be protected from polio for as little as 60 cents. Rotary's partners make your donation go even further. For every US$1 Rotary commits to polio eradication, the Bill & Melinda Gates Foundation has committed US$2.
Your donation can save a life.
Auction
For every £1 raised the Bill and Melinda Gates Foundation will add a further £2!!!
Auction to take place on February 28th at the Pomme D'Or hotel
Pre -auction bids are being taken by Allan Smith on allansmithjsy@outlook.com
or telephone 780373
Flight in Gregory Guilda's aeroplane for three people, either:
Two hours sightseeing tour or
A day trip to Guernsey or Alderney
Date to be decided jointly according to availability and weather.
A sightseeing flight for two people in a Jersey Aero Club Piper aircraft from Jersey airport over the Normandy landing beaches on a date convenient to the successful bidder, subject only to good weather.
Fitbe Charge device gents: The very latest technical device used for monitoring heart rate/fitness/calorie counting etc and are worn as a wrist watch.
Normal retail price £120
Fitbe Charge device ladies: specification as lot 3.
Normal retail price £120
A bottle of 1975 Dow's Vintage Port. The 1975 Vintage Port is good, fully mature, fruity and soft. Robert Parker, Buyers Guide 1989..
Normal retail price £99
A case of 12 bottles of Cotes de Duras a Bordeaux style wine, east of Bordeaux with a separate appellation.
Value in excess of £80
A years supply of Jersey Ice cream, prize given in vouchers
Value in excess of £90
Everyone is welcome to come along to the dinner, further details from Rtn Toni Roberts on
email toni-roberts@outlook.com
Raffle Prizes
For every £1 raised the Bill and Melinda Gates Foundation will add a further £2!!!
A hamper of Fairtrade products including wine.
Value in excess of £60.
A bottle of Perrier-Jouet Gand Brut Champagne
Value in excess of £25
DeLonghi 10 cup filter coffee maker.
Value in excess of £25