Rotarians enjoy tribute to Johnny Cash
Fri 9th March 2018 at 20.00 - 22.00
Direct from the US, the No. 1 Johnny Cash Tribute in America "The Man In Black" returns to Ireland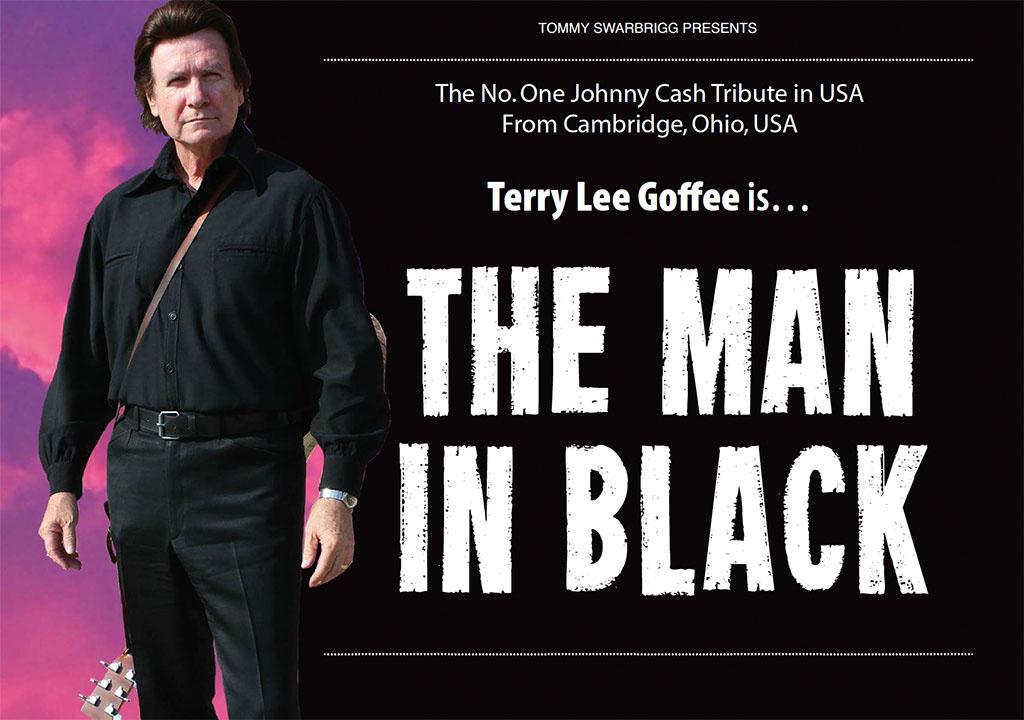 Direct from the USA "The Man In Black" – Performed by Terry Lee Goffee Comes to Galway!
This is the No. 1 Johnny Cash Tribute Show right across America "The Man in Black" returns to Ireland for another Nationwide tour after a sellout tour in 2016. He will take to the stage with his band in The Town Hall Theatre Galway on Friday 9th March 2018.
Taking on the role of the legendary Johnny Cash, Terry Lee Goffee sings like Johnny, looks like Johnny and he performs just like the great man, with energy, charisma and vitality!