Rotary Helps Marie Curie Cancer Care
The attached photograph, which was taken at the Hardwick branch of Tesco's Superstore 23rd February 2018, is of Chris and Bob Ward dressed in the colourful Marie Curie daffodil livery, collecting for the charity.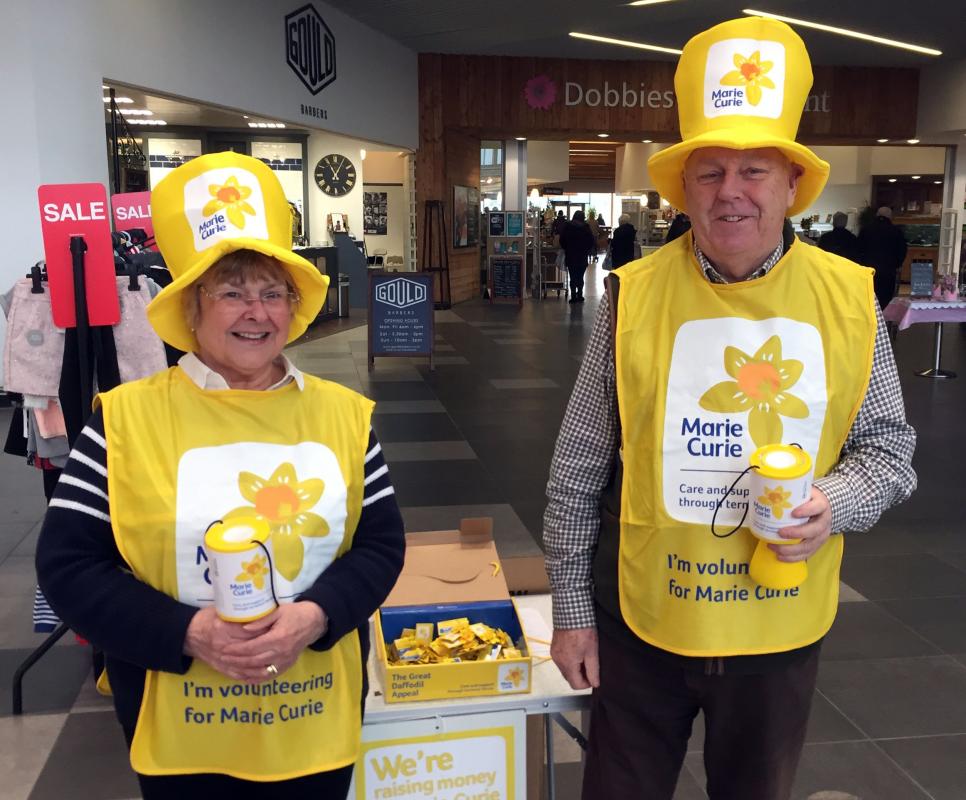 In recent years, members of he Rotary Club of King 's Lynn have staffed collection points at local Supermarkets in the King's Lynn to support the work of the Marie Curie charity.

Once again this year, Rotarian Bob Ward organised the collection and throughout the day Rotarians manned the collection point in the great entrance hall of the Harwick branch of Tesco's.

Members of the public where, as usual, extremely generous and £362.20 was collected, with many people commenting on the great work that Marie Curie does.