Zoe & Lucy's World Challenge To India
Zoe Harley and Lucy Baldwin from Horwich gave an enthusiastic talk to a Rotary evening meeting recently about their forthcoming trip to India together with 30 other students from Canon Slade School.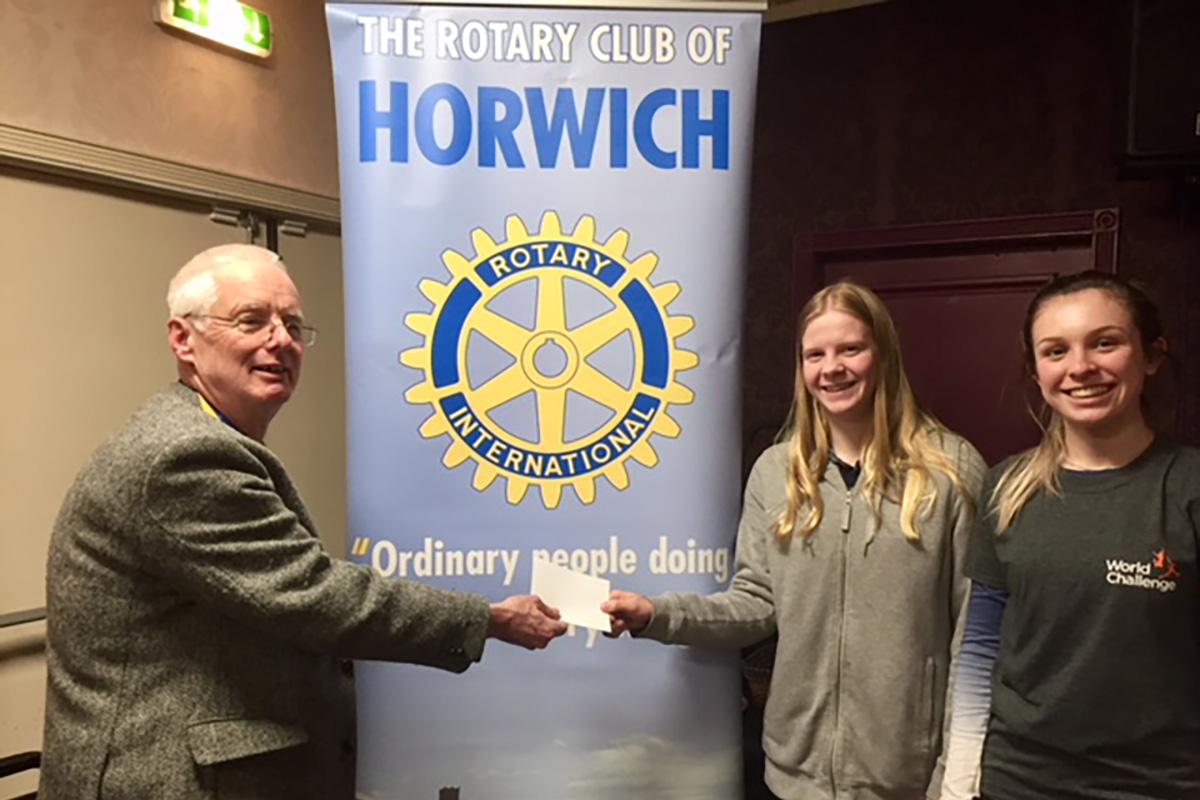 Show related pages
World Challenge seeks to build the life skills young people need to live a life of courage, kindness and adventure.
President David of Horwich Rotary gave £200 from the Club to Zoe, Lucy and Lucy Fletcher, who was ill and so couldn't come to the evening meeting.
They have to raise £2450 + cost of vaccinations and other kit each, to pay for their life changing trip.