The Joe Ford Music Bursary 2018
Sat 24th March 2018 at 14.00 - 14.00
In Brigg and District Music and Drama Festival's 98th Year the Joe Ford Bursary was presented to James and to Leo (left) by President, Julie Whitelock.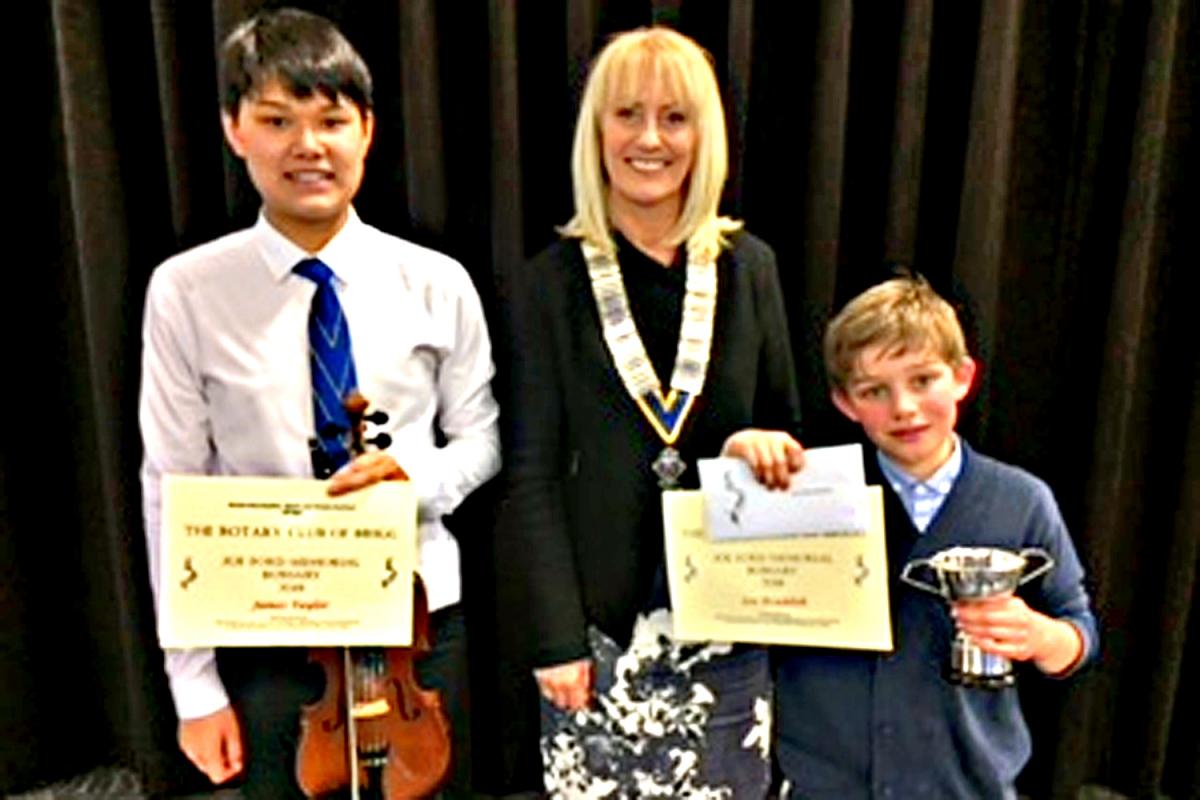 It was a fantastic display of talent from such youngsters, some of them as young as 6!! The Joe Ford Bursary given by Rotary was awarded to James Taylor for his Solo Violin and Violin Repertoire and also to Leo Braddish for his Solo Violin under 11yrs.
It was an honour to represent Rotary at such an uplifting event.
The Music and Drama Festival has been going for 98 years and celebrates it's Centenary in just a few years time. The organising committee are particularly keen to hear from anyone who would like to come and join them in continuing the Festival well past its Centenary celebration. Could any interested parties contact the Festival secretary, Julie Smith 01652 652084 smithjulie500@gmail.com