Picnic in the Paddock.
On 21st July, bring your own picnics and gazebos etc for an entertaining evening in the Paddock, North Warnborough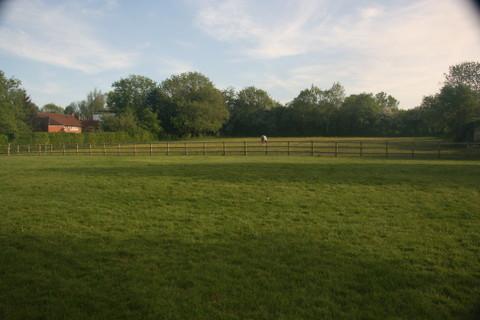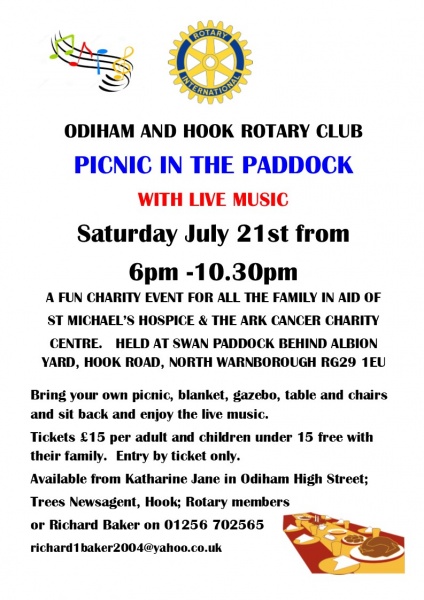 The Picinic will be held on Saturday, 21st July in the Paddock, North Warnborough.
Entry by ticket only at £ 15 each for adults - children under 15 are free with their family.
At our Picnic you will be able to have fun with your neighbours and friends listening to live music and dancing for the bold.
Bring your own picnic and refreshments and set up your own blanket, tables, chairs, gazebos etc. in the field (no BBQ's)
Entry will be by ticket only. All profits will be donated to St. Michael's Hospice and The Ark Cancer Centre
For your entertainment we have booked the Odiham Military Wives Choir, the Undercovers (a local group from Fleet) & vocalist Vicky Seager.
There will be no fireworks this year due to the high cost of insurance.