Calvert 2018
Fri 27th April 2018 - Fri 4th May 2018
Calvert is an Outward Bound type centre in the Lake District and caters for the disabled and disadvantaged. Every year for the last 20, Neil Trigwell, has accompanied a local youngster who matches the category, Read a brief overview of this years visit.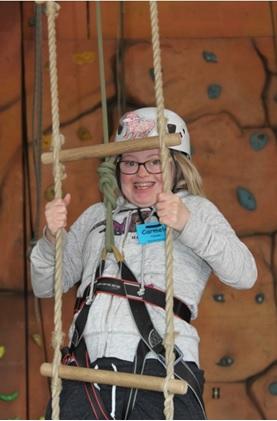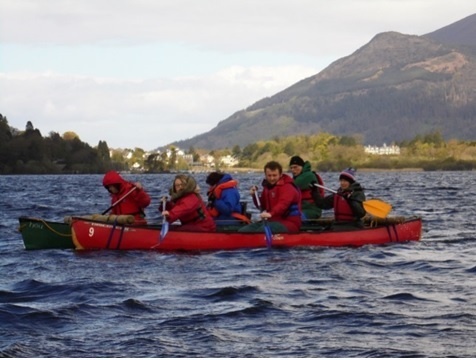 Each year the Rotary District which includes the Danetre-Daventry Rotary Club has taken a group of mentally and/or physically handicapped young adults to the Calvert Trust, a specialist outdoor activity centre in the Lake District.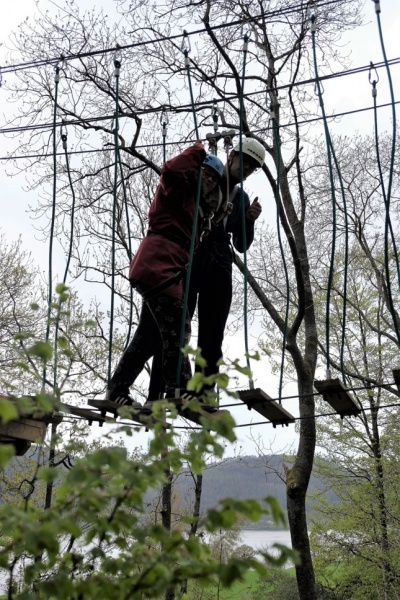 During the week-long stay at the centre the candidates undertake a course of activities designed to build confidence through challenge. This year the District sent 27 disabled young people on the week away. Danetre-Daventry Rotary Club are active participants in this project, sending both a candidate and a helper each year.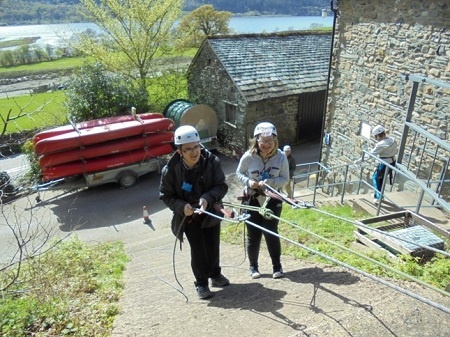 The activities include canoeing, sailing, horse-riding, archery, rock climbing, abseiling, orienteering, cycling, hiking and various challenge activities. The specially trained instructors tailor each event to match the capabilities of the participant and find (often highly inventive) ways that even the most profoundly disabled candidates can participate. The friendly and supportive environment encourages individuals to attempt new and often daunting feats. Those of us that go along as Rotarians to assist never cease to be amazed by the increase in confidence and self-esteem that candidates develop during the week. This year was no different. 'Anxious' appeared to be the 'word of the week' prior to our candidate taking on a new activity but that was replaced by expression of delight when each challenge was successfully completed.