CLUB MEETING - THE SQUATTER SETTLEMENTS OF LIMA.
Mon 30th July 2018 at 18.30 - 22.00
Bill Chambers will talk to us this evening about the problems of poverty in Lima.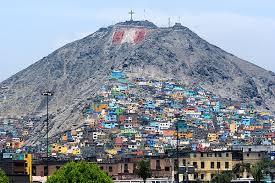 Subject:.
The squatter settlements of Lima. Slums of hope and despair.
Speaker:
Bill Chambers.

Club Officers of the Day:
Registration Officers: Paul Vine and Ray Wong.

Speaker Host/Vote of Thanks: David Barton.

Thought for the Day:Phil Daniels.