District Disabled Sports
Sat 1st September 2018 at 09.30 - 17.00
To be held in Sutton Sports Centre, St Helens on 1st Sept 2018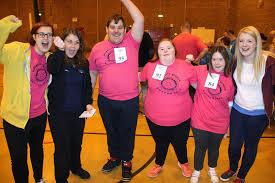 SPORT FOR THE DISABLED 2018 - Only few weeks to go to this fantastic D1285 event at Sutton Leisure Centre, Elton Head Road, St Helens. SATURDAY 1st SEPTEMBER.

The fun and games start at around 9.30am.

Registrations must be in by 17th August.
Registration form available by clicking here .