Message in a Bottle
Sat 30th June 2018 at 09.00 - 10.00
Get involved and help clean up our World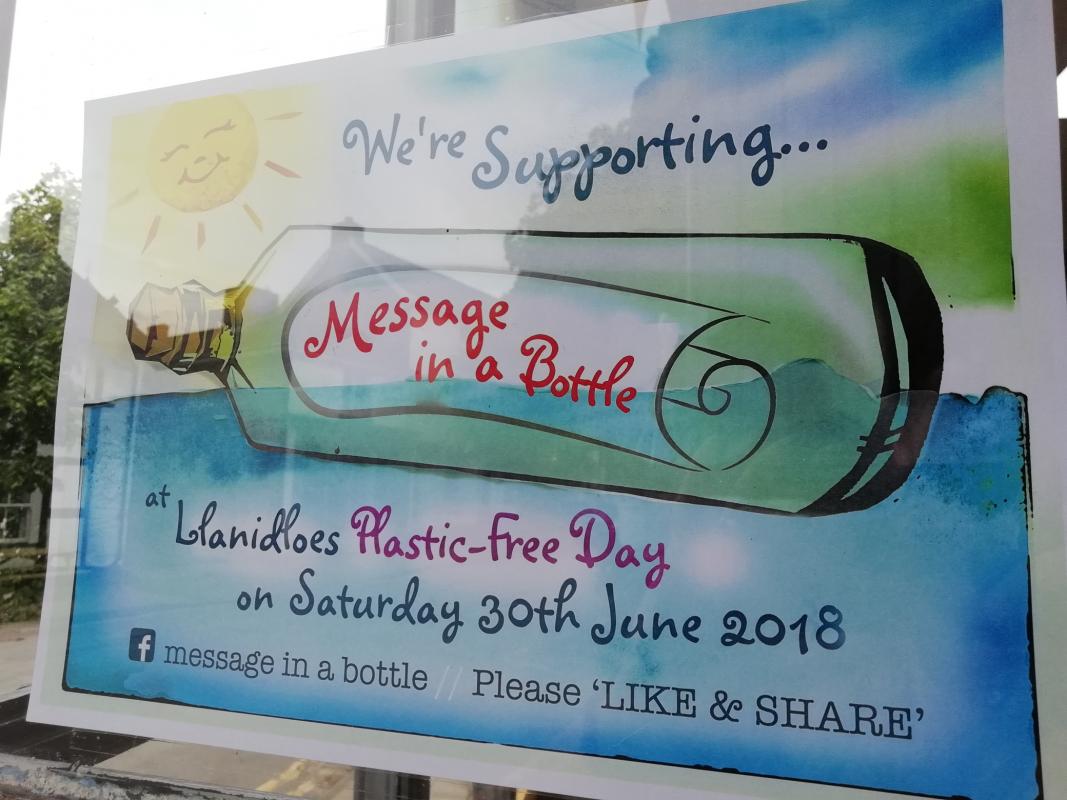 Message in a Bottle. A Community Project to clean up the River Severn from Source to Sea, starting in Llanidloes.
As the first town on Britain's longest river, we are responsible for some of the incidental waste that enters the upper reaches of the river which may then be carried to the marine environment.
Aims of the project:
1. Reduce plastic waste and litter in the River Severn - from Source to Sea.
2. Reduce plastic use through community engagement.
3. Educate school children about plastic and the marine environment.
4. Carry out community-wide litter-picking events.
5. Engage local businesses in plastic reduction.
6. Improve recycling.
Message in a Bottle is 100% run by volunteers with no wages or expenses for their efforts.
PROJECT LAUNCH DATE WAS: Saturday 30th June 2018 - ongoing.