Sep 2018 Annual Johns Jug Club Golf Competition
Thu 27th September 2018 at 09.30 - 13.00
Organiser - Colin Brown. Meet at the Gog Magog Golf Club.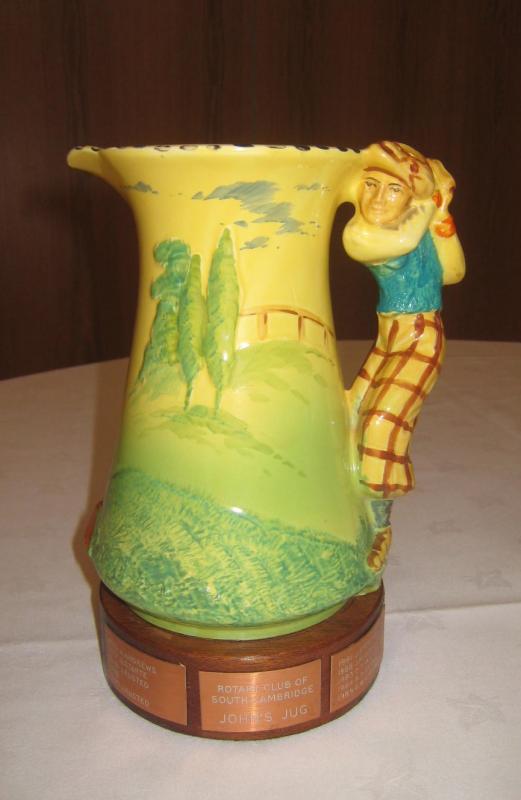 Meet at the Gog Magogs Golf Club for a fun morning of golf followed by a nice lunch at the Club.
The winner will be ceremoniously presented with the beautiful Johns Jug Trophy.
WHO WILL IT BE ??
Roger W, Alan E, David E or Trevor S ?