CLUB MEETING - "TREASURE TROVE EVENING".
Mon 12th November 2018 at 18.30 - 21.00
Due to unforeseen circumstances the Young Speaker Competition will not be held this evening. Instead we will be having a "Treasure Trove" evening.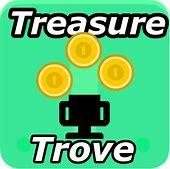 Subject:.
Treasure Trove Evening
What do we do at a Treasure Trove Evening?
Members are asked to bring along an item that they value and be prepared to spend 5mins max. explaining their attachment to this item. Please don't be shy, you can bring an item and we won't laugh, well maybe we will but all the better to have a little merriment. Please bring your item well wrapped so that no one can see it and we will start the evening by guessing who brought what. The person getting most correct will win a bottle of wine!
If you have invited a guest please make sure they still come. It will help if you will let Roger saunders know that you are bringing an item.

Let's make this an evening of fellowship.

Club Officers of the Day:
Registration Officers: Alex Crowe & Jack Skillicorn.

Speaker Host/Vote of Thanks: None.

Thought for the Day: Dave Barton.