Rotarian Liz Baxter takes over as President 2018-2019
Outgoing President Trevor Baxter hands over the Presidential chain to his wife Liz Baxter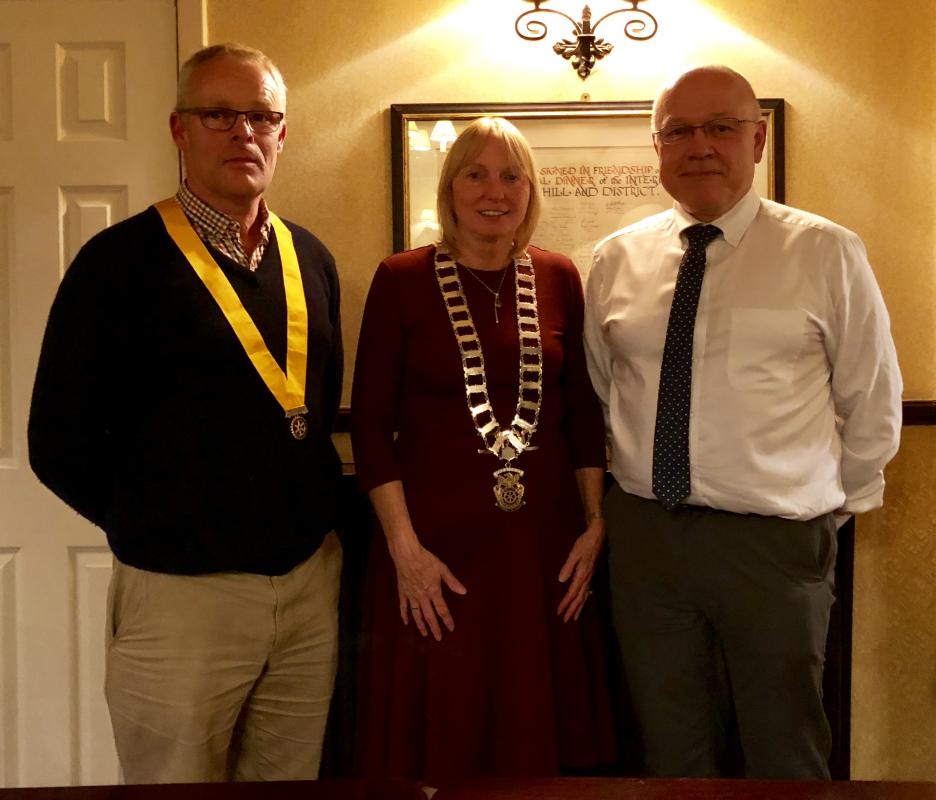 The Rotary Club of Thornhill and District's double first!
Rotarian Liz Baxter accepts the chain of office as President 2018-2019 from her husband Trevor Baxter, and is also the first lady President of the Club.
Liz has being a member of the Club since 2008 and comes with many years of experience within the education system. Throwing herself into the post even before the new Rotary year starts Liz is looking forward to her year in the chair and has already got visions and made plans on where her Presidential year is going to take the Club.
The first job for Liz was to hand her Vice President's ribbon over to Rotarian Michael Keene as incoming Vice President.
Michael joined us in 2010 and his background is from the engineering field and runs a very successful engineering company locally. Michael has being the Clubs Community convener for a number of years organising the local and community events, this year he said that he is looking forward to assisting Liz as Vice President.
The Club welcomes President Liz and Vice President Michael into their posts and wish them both all the best for the coming year.
A.S. 23/06/18