Riding for Prostate Cancer Charity
Wadebridge Rotarians, friends and young family mount a static cycle for charity.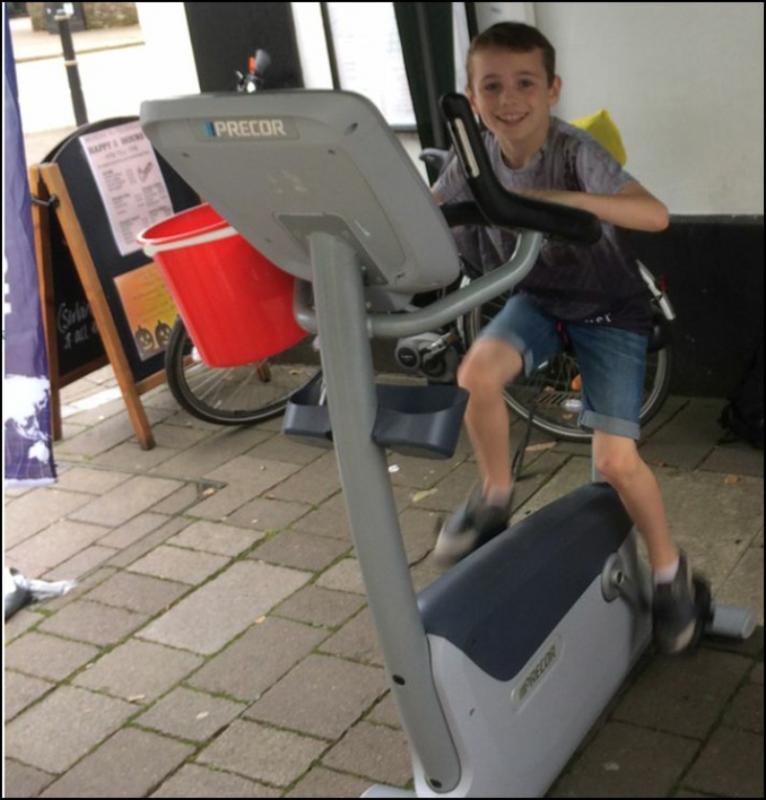 Riding for Prostate Cancer charity
Wadebridge Rotary Club flew the flag for the Prostate Cancer (England) Charity by being the only club in the South West England to take part in RIBI's annual Rotary Ride. The nearest club taking part on the weekend of Fathers' Day was Winchcombe in Gloucestershire. Eleven Rotarians took part plus some grandchildren each doing between one and three sessions of 15 minutes cycling. As in previous years the total distance travelled was the equivalent of crossing the Tamar and well on the way to Exeter without leaving Molesworth Street. A message of congratulations has been received from RIBI Headquarters.
The event was only possible due the generosity of the One2One fitness centre in Wadebridge who once again provided the static cycling machine for the Club to use. The club's thanks go to them.
This year the "Guess the Distance" travelled competition, last held in 2016 was reintroduced. The winner, whose estimate was closest to the final total, generously donated their prize wining back thereby benefiting the total sum raised. As a result of the day Wadebridge Rotary will be donating around £300 to the charity.
Another example of the club and the local population's generosity, as the money will help to provide much needed support for research into a disease which is the second most common cause of cancer related deaths among men.