Rotary Ireland Conference 2019/2020
Sat 28th September 2019 at 08.00 - Sun 29th September 2019 - 15.00
In 2019, it is being held in the fabulous Hilton Templepatrick Golf & Country Club, Belfast on Friday 27th & Saturday 28th September. We look forward to seeing you there.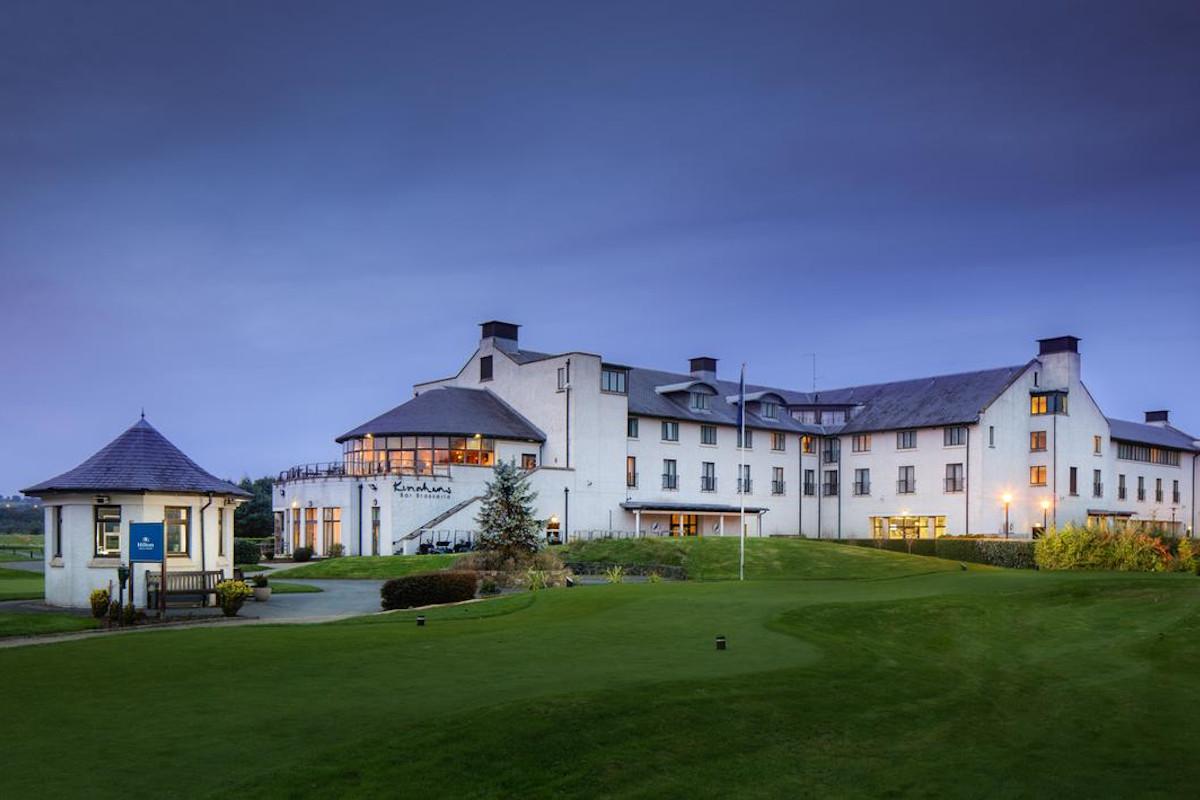 ROTARY IRELAND DISTRICT CONFERENCE
HILTON TEMPLEPATRICK
The Conference Hotel is now Fully Booked!
There is still an alternative, Please Ring the Dunadry Hotel in Antrim to book rooms

0044 (0)28 9443 4343
and mention Rotary Special rates of £99 Per double room.
Please Note : the special rates expire 2 nd August 2019.
SPEAKERS include:
Stephanie Wollard OAM (Friday)
On a trip to Nepal, a 22 year-old Stephanie stumbled across 7 disabled women living in a tin shed and heard their stories of suffering and stigma. Using her last $200, she paid for trainers for the women to learn new skills, which in turn empowered them to earn money, become independent and transform their lives. Her visionary leadership led her to start an organisation called Seven Women, which has now educated, trained and employed over 5000 disabled and marginalised women in Nepal through education, skills training and employment pathways.
Marie-Louise Muir (Friday)
Broadcaster Marie-Louise Muir is Northern Ireland's renaissance woman of the arts. The Popular presenter of BBC Northern Ireland's The Arts Show on radio and television is as much moved for her silky distinctive voice as she is for her skill in making the arts so accessible to her audience. She writes, presents, produces, plays a mean cello and can sing. Marie-Louise sees her job as a being a conduit between the creative people of the arts to the man and woman on the street, and knows she is viewed as something of a champion for the beleaguered arts community.
Mark Pollock (Saturday)
Mark helps people build resilience and collaborate with others so that they achieve more than they thought possible.
Co-Founder of the global running series called Run in the Dark, Mark has been selected by the World Economic Forum as a Young Global Leader and is a former member of the Global Futures Council on Human Enhancement. He is a UBS Global Visionary, is on the Board of the Christopher and Dana Reeve Foundation (USA)
and is a Wings for Life Ambassador (Europe).
Billy Dixon (Saturday)
Billy specialises in personal development, team dynamics and personal image; his principles centre on confidence, resilience and professional projection. He provides a bespoke confidential service for individuals and teams who want to improve their performance and maximise their potential. Billy seeks to bring clarity to help people see the road ahead with the realisation that people and relationships are at the centre of everything.
Working globally, his clients include heads of state, corporations, national sports teams and members of the public.
Ciara Smullen, Sightsavers (Friday)
Sightsavers is an international non-governmental organisation that works with partners in developing countries to treat and prevent avoidable blindness and promote equality for people with visual impairments and other disabilities.
Angela McKinney, C.A.L.M.E.D. (Friday)
Collaborative Approach in Lowering Maternity Encountered Deaths has been established by a Rotarian and Gynaecologist Himansu Basu to spread knowledge in low resource countries to health centres, midwives, birth attendants and women themselves. He is working to establish a Rotary Action Project.
Alister Bell, The Gobbins (Saturday)
The original path at The Gobbins was opened in 1902 and immediately captivated visitors. The high cost of maintenance and some landfalls led to its closure in 1954. However, Larne Borough Council with funds from ratepayers and EU and other grant funds completed a major restoration and a reimagined path was opened in 2014.
ENTERTAINMENT includes:
The Castaways (Friday evening)
They are a five-piece band from Larne, gigging in local pubs and clubs. The band covers everything from 60's sound to Blues, Soul, Country and Rock. They are sure to get the feet tapping and the dancing going.
The Music Yard (Saturday morning)
Based in Larne, The Music Yard provides lessons for people of all ages and skill sets from a selection of fully qualified tutors. Students have the opportunity to participate in live performances; music wellbeing workshops are facilitated and their new dance studio hosts dance and drama classes and Baby Sensory Rave sessions.
Haste to the Wedding (Saturday evening)
They are a five-piece band specialising in live traditional ceili dance music and song. Most of the events they perform at are comprised of inexperienced ceili dancers but the band includes a professional caller who will encourage those not familiar with the steps to join in, so that everyone will have a great night's craic.