GUEST SPEAKERS 2018-19
A SELECTION OF SOME OF THE FASCINATING SPEAKERS THAT WE HAVE HAD AT OUR CLUB MEETINGS FROM 2018-19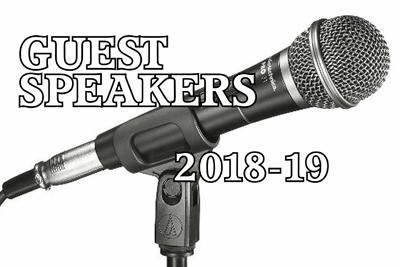 ONE NIGHT ONLY 29th.August 2018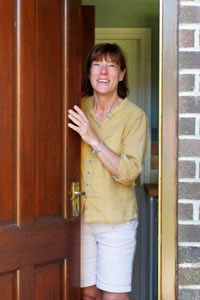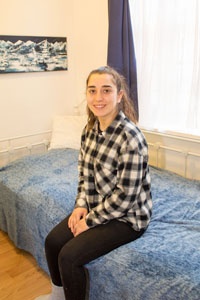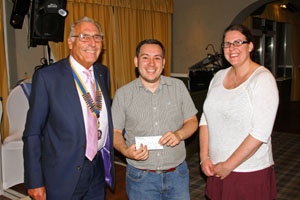 You can always tell when an after dinner speaker has gone down well. The audience is silent and engrossed until the end when a stream of questions flows. Tonight there were two speakers, Dimas Lopez and Jasmine Burns, from Nightstop North East a charity that takes the very practical step of supporting homeless people to lift themselves from the despair of the gutter and gain the confidence to face a better future. On a single night basis they find volunteers with an empty room willing to provide a room and a meal. The fact of living for a short time in a comfortable and communicative household is sometimes just the boost the young person needs. During the day the charity offers help and advice to find work, and manage the various complexities of living on the breadline.
There are currently 55 hosts in the North East and 85% of interventions have led to positive outcomes. The Nightstop option is certainly a pathway to success for many unfortunate youngsters.
Further information: www.nightstop.org.uk/nightstop/nightstop-north-east
WHITE MARBLE OR SNOW 8th. August 2018
Ashley took us on a colourful tour of India and shared his photographs. It ranged from the bustling traffic of Delhi to the clear air and peace of the foothills of the Himalayas. Some of his most memorable "glimpses" were of the iconic architecture. We all recognised the white marble of the Taj Mahal commissioned by The Mughal Emperor, Shah Jahan to house the tomb of his wife Mumtaz Mahal. It was very poignant to be told the sad tale of the Emperor who was eventually imprisoned by his son in the Agra Fort. We shared the view through the window were he could only get a distant glimpse of the tomb of his beloved wife on the horizon.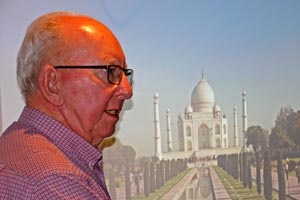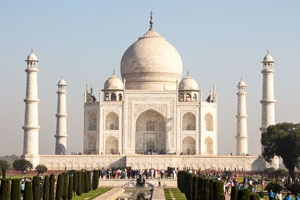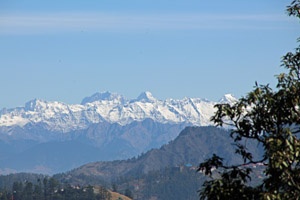 MUSICAL NOTES FOR A LONG LIFE 8th.August 2018
Every time Cliff takes on his role as interviewer in our own version of Desert Island Discs he reveals fascinating stories from his interviewee. This time it was Harry who, having moved to Sunderland, has just started to come to our club. He started his life in Carlisle 95 years ago but soon moved to Keswick. The morning assemblies in his school inspired his first choice of music …"Morning Has Broken".
One happy memory was when at the age of 17 he helped a young girl who had fallen off her bike. She had just been evacuated from Newcastle and eventually became his wife and soulmate for more than 60 years before she sadly died. Memories cover all sorts of emotions and Harry included Bette Midler's song "Wind Beneath My Wings" as Vera's favourite song.
His wartime in the RAF was illustrated by Glenn Miller. He was a radio operator and spare gunner in a Wellington Bomber operating from an island in the Indian Ocean against Japanese submarines. He then became a parachute instructor jumping from everything from a hangar roof to a balloon or a Dakota plane.
After the war he joined the Fire Brigade even though he only just scraped above the minimum height. He soon upgraded his photographic hobby and worked in the Fire Brigade Audio Visual Department. The music continued via Frank Sinatra and Nat King Cole. He soon found himself starting a photographic business in Consett getting commissions to photograph musicians such as the Beatles, Rod Stewart and Tom Jones which led to a different range of songs. Kodak even sent him to Las Vegas.
Harry's was a varied and exciting story and Cliff help him to express it in music.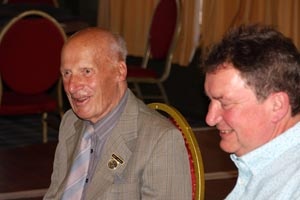 JACK OF ALL TRADES AND MASTER OF ALL 1st.August 2018
Whenever we get a new member of our Club it is nice to find out a little about them. Rotarian Tony moved into the North East and joined us recently. After his talk he was described as "A Jack of All Trades" because the range of his interests, talents and successes was vast. He described his early years in a bomb shattered area of London and his first "job" as a photographic model for Mobo Toys. The more creative side of photography interested him from an early age. He was developing his own photos under the stairs at the age of 10 and he became Chairman of his school's photographic society. His other main interest had been guitars He bought his first one at the age of 13 and he founded a school skiffle group, played local gigs in a rock band and enjoyed folk music (including Morris dancing). Tony sometimes dreams that music might have been his life but his "jobs" took over. He became involved with computer graphic design and management working for companies such as GEC, Logica, British Rail and British Gas. For ten years he wrote a monthly column for "Computer Systems". While with Nascom he was involved with the production of the first British computer for under £200. When he retired he returned to his love of photography and set up a successful photographic business. He is still enjoying playing bass in a blues band. What a busy life!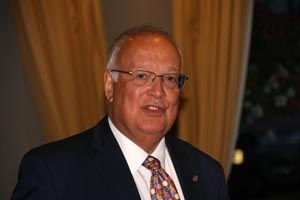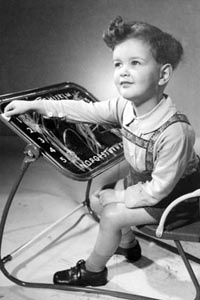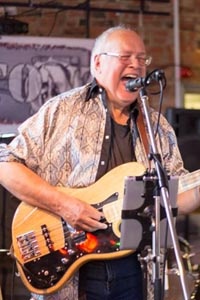 KEEPING THE WHEELS TURNING 18th.July 2018
We have learnt much from the stories of Ray's career in the oil industry but tonight he took us back to his early origins as an engineer. He was working as a lathe turner ensuring that the massive wheels of industry, particularly the ones on steam railway, kept turning. We were a little confused when he talked of regrinding the tyres until we realised that the tyres were actually various grades of metal which covered the hub of the wheel. After years of wear they could lose the essential shape to stay safely on the rails.
It was a sobering thought to be reminded that the massive wheels on the Mallard or the Flying Scotsman needed the ongoing skills of craftsmen.