Special Speaker Meeting
Mon 18th March 2019 at 12.15 -
Another of our continuing Public speaker events covering topical subjects.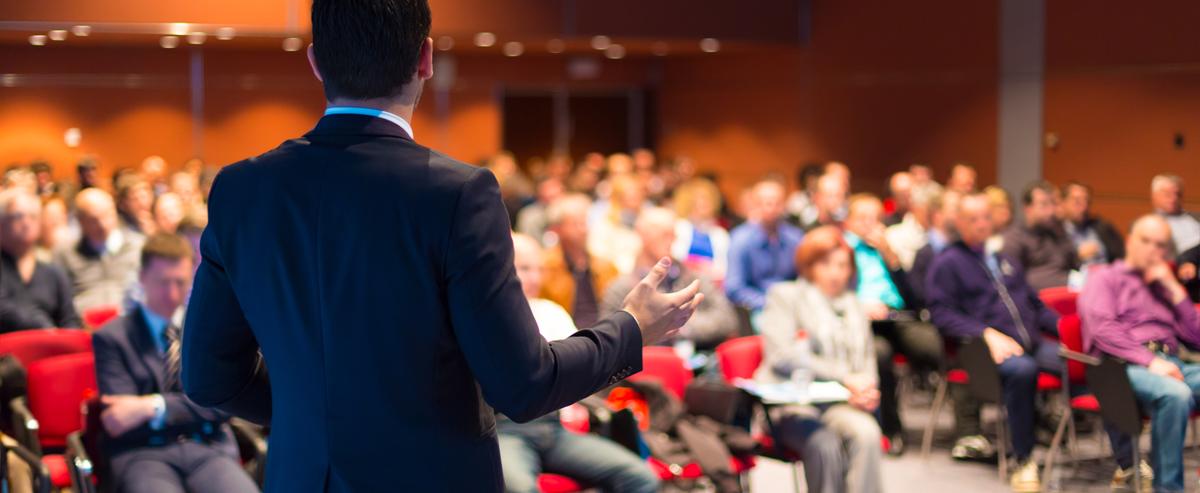 Over 70 guests and speakers attended the Northwich Rotary Club's Special Speaker Meeting at Winnington Park Recreation Club to receive updates on Rotary activities, Policing issues and Cheshire FA's proposals for a Centre of Excellence in Winsford.
Rotary Updates
River Festival
Rotarian John Walton updated the gathering on plans for the 2019 Northwich River Festival which takes place 13th and 14th July. With 12 Dragon Boat Teams already signed up John expressed his hope that there would be as many as 20 teams competing this year. Raft racing would feature again on the Sunday with Scouts racing against each other followed by teams from businesses and groups of friends. Trip boats, including a fully accessible vessel, would be visiting Anderton Boat Lift and Marshall's Arm Nature reserve. Land based activities would include Buskers, Street Theatre and the ever popular Pirates, along with a mix of food, drink and charity stalls. The River Festival wouldn't be complete without the duck race, details of where to obtain tickets will be announced shortly.
Swimathon
Rotarian Rupert Adams announced that the club was ready for the weekend of 23rd and 24th March, which sees the 19th charity Swimathon at Brio Pool in Northwich. 39 teams, involving over 200 swimmers had already signed up, but a few spaces were available. Rupert thanked Ubuntu Wealth and Roberts Bakery for their sponsorship, and directed the audience to the club's website where they could sponsor teams; he's hoping that the event will raise more than £12,000 for local charities.
Beer Festival
Rotarian Peter Holland announced that this year's Northwich Beer Festival (run in partnership with the Rotary Club of Northwich Vale Royal) would take place at Memorial Court on Friday 20th and Saturday 21stSeptember. Following on from last year's success this would be a drinks festival (not just beer) with entertainment from local bands on the Friday and Saturday evenings and a quite session Saturday afternoon.
Policing Update
Standing in for CI Sarah Edgar, Andrew Smith, the Northwich Local Policing Inspector, advised the audience that having been a sergeant in Northwich in the past he'd returned to the unit around 18 months ago. He emphasised that in policing terms Northwich is a safe and great place to live and work. His day job is Inspector but he also has roles as Public Order, Match and Event Commander. Explaining this aspect of his job he went on to say;
•
Surprisingly, t
he biggest event is Remembrance Sunday, where every Village, Town and Community requires some level of Police support for their event to be safe and successful; overall this amounts to a commitment of several 100 officers across the county,
•
Every community wants to run activities and along with events such as the River Festival and the Dead
Dead
Good Music Festival, Northwich is no different; crowd control is always a challenge,
But every day challenges continue;
•
County Lines remains an issue for Northwich, but the Police have had recent
successes
using, when available, County wide
police
resources.
Responding to a question about the increased Council tax precept for Police services Inspector Smith said that the financial pressures following the recruitment drive of the 1990's was now starting to emerge as officers depart from service. The increase in tax reflects a pressing need to maintain police numbers at their current level.
Cheshire Football Association
Stuart Manifould updated the audience on the Cheshire Football Association's "Changing Lives Through Football" proposals and its desire to develop a new £70 million football complex in Mid Cheshire that would be available to all.
The plans include a 3,000 (eventually) capacity stadium, top quality 3G, grass, covered and hybrid pitches, a 220 key five-star hotel with spa, medical centre (accessible to the NHS), classrooms (including a pupil referral unit) and a 6th form centre and higher education provision. New to the proposal is the intention to include an outdoor adventure area, Urban Attack, with discounted access for local residents. A key operational factor of the development is that it will be affordable to all, with a sliding scale of charges. As a wholly owned site profits would be re-invested in football and sport across the County.
Confirming that the chosen site for the development would be Knights Grange at Winsford Stuart said that sites in Northwich had proved too expensive to develop with considerable sums being required on ground works as opposed to facilities. Stuart said, "Although we were enthusiastic and keen to develop in Northwich, it just wasn't viable". He went on to say "We'd been looking at Winsford site for many months and the economics make much more sense".
An ambitious "soft" operational date of early spring 2021remains.
While it is hoped the site will become a centre of excellence for the women and girls' game, there are also ambitions to provide facilities for international and club teams on visits to the North West.
Stuart confirmed that "It will be a centre of excellence for women because we feel that's a central growth area, it's the fastest growing sport in the World. But we also want to close the gap between the male and female game and in particular ensure that there's a progression plan in place women who've played football, through a range of training and educational courses on site".
"This will be a site for disabled football, walking football, youth football, referees, coaches, everyone to develop, and it'll also be available wherever possible (through a tendering process) for local teams to use"
While most of the work will be focused on football, there is also a plan to set up a grants system to support other sports across the county, and every effort will be made to retain elements of the existing sports that the site is currently used for including cricket, athletics and possibly golf.
As well as boosting footballing opportunities, the vision includes offering a chance to further skills in other sectors associated with the site; this would include coaching and refereeing courses, as well as education opportunities for NHS-accessible sports medicine, grounds maintenance, hospitality, catering and more.
In answer to questions Stuart;
•
E
mphasised the need to seek improvements to the local rail network and accepted an offer to discuss this further with Stuart Hogg from the Mid Cheshire Rail Users Association
.
•
Explained that road access points to Knights Grange are being reviewed,
•
Said that as much of the finance was essentially public money the works would be procured and undertaken through the Sports England National Framework Procedure,
•
Pitch use capacity would be met through the use of mixed grass/artificial grass designs which ensure the pitches are hard wearing.
Cheshire West and Chester Council and ION Developments are partners in the scheme.