Rotakids
.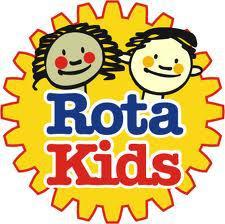 In 2017 we were proud to join with Nether Currie Primary School in setting up the first ROTAKIDS Club in Edinburgh.

Rotakids clubs provide the opportunity for children of primary school age to develop an awareness of social issues in their communities and beyond and, working with Rotary Clubs, to make a contribution to their local communities. It also serves to develop confidence, self esteem and leadership skills.

Our Club had enjoyed a close relationship with Nether Currie Primary School over many years and children at the school had participated in the Rotary Shoe-box scheme which has traditionally been a Rotakids activity. This is a scheme through which children and their families fill Christmas gift boxes for school children in deprived areas of Eastern Europe.

The new ROTAKIDS Club got off to a flying start. One of their first ventures was to show support to the local Harmeny Education Trust by participating in a MacMillan coffee morning in September 2017.

In the autumn of 2017 members of the Club led a school project to plant 2500 purple crocuses at their school to mark support for Rotary's End Polio Now campaign; and this was followed of course by the Christmas shoe-boxes.

In 2018 they attended the Rotakids District 1020 conference and found it very worthwhile. They meet monthly for half an hour supported by a nominated teacher, with support and occasional visits also from their Head Teacher.

They received an RIBI signed certificate recording their achievement of having carried out a number of relevant activities.

What next for the Nether Currie Rotakids?


Update November 2108
The original P6 group successfully achieved a Rotary achievement citation and is displayed on the Nether Currie PS noticeboard. They have now moved onto senior schools. The new P6 group have now met twice in their monthly programme and are proving to be equally if not more dynamic and communicative. Purple crocus bulbs have been planted and they are promoting the Shoebox scheme at Christmas. An application has been made to secure an Oor Wullie statue as part of a national bucket trail. They are watching progress in Rwanda further to Head teacher Anna's summer visit and how the Club's £250 has been expended possibly on sewing machines and training for girls. Anna's resignation as a champion of Rotakids is a concern, but we can only trust that her replacement will be equally enthusiastic.