Rotary /Inner Wheel Christmas Lunch
Thu 20th December 2018 at 12.30 - 12.30
Join us for our Christmas repast. Don't delay book today !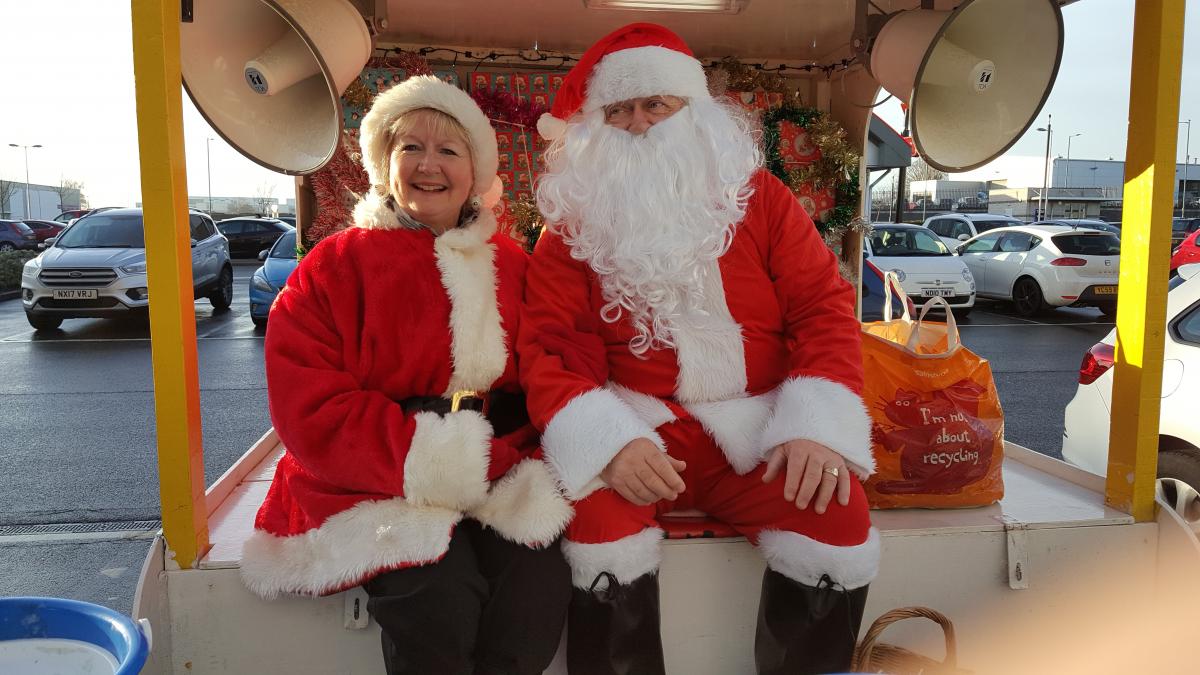 Santa says you'll have a great time, so book your place[s] now either from the members' section of the website or direct with Martin - email,by hand,native with a forked stick,carrier pigeon - just let me know !
Sign up, add guests, select your menu choices all on the one sheet and prepare to have a good time !
Closing date for attendance, including cheques made payable to Rotary Club of Durham [£27 per person] is Thursday 6th. December. Dress = smart casual.
Lightly curried lentil, parsnip and apple soup
or
Trio of melon flavours with seasonal soft berries & toasted hazelnuts
or
Ramside Hall seafood cocktail, Marie rose sauce and wholemeal bread
Roast Turkey, Cranberry & chestnut stuffing, Bacon wrapped chipolata & thyme gravy
or
Roast Beef with Yorkshire Pudding, Horseradish Cream and Gravy
or
Poached Salmon, new potatoes, tender stem Broccoli and Sauce Hollandaise
or
Vegetable and puy lentil roast with sweet potato and red onion salsa
Served with Red Cabbage and Carrot and Swede Mash.
Chef's Potatoes
Dark chocolate tart with winter berries
or
Christmas Pudding with Brandy Sauce
or
Warm Bread & Butter Pudding, Apricot Compote, Sauce Anglaise
Coffee and Tea with Mints