2018/19 What we did
Our activities from July 2018 - June 2019
What we've been doing - year July 18 to June 19
"INFECTIOUS enthusiasm" is how Morag McLullichdescribes her involvement with Dunfermline Rotary Club's latest international project in Kenya.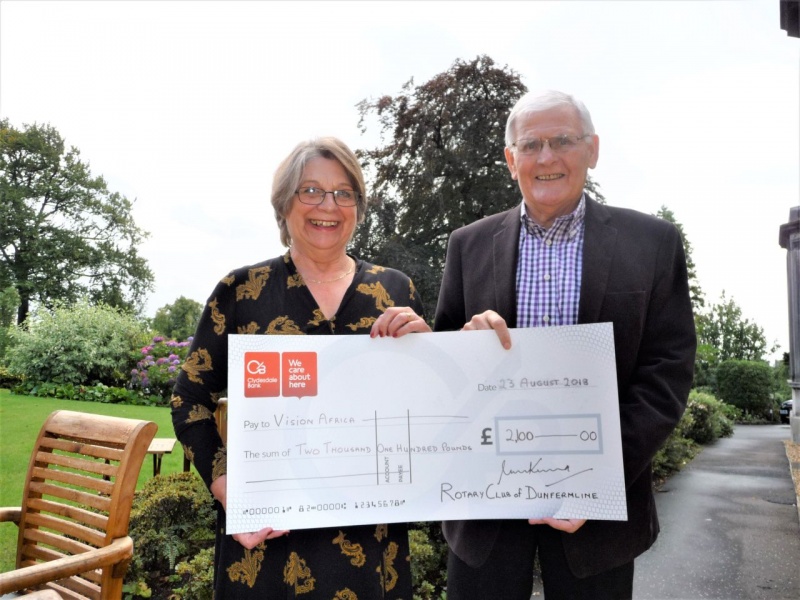 The retired Fife headteachervisited the club to accept,on behalf of the charity Vision Africa, a £2,100 cheque to fundspecialist therapy equipmentfor children with special needs.
Morag explained how children with disabilities, special needs and learning difficulties were being brought into the educational system instead of being stigmatised, branded a curse and hidden from public view.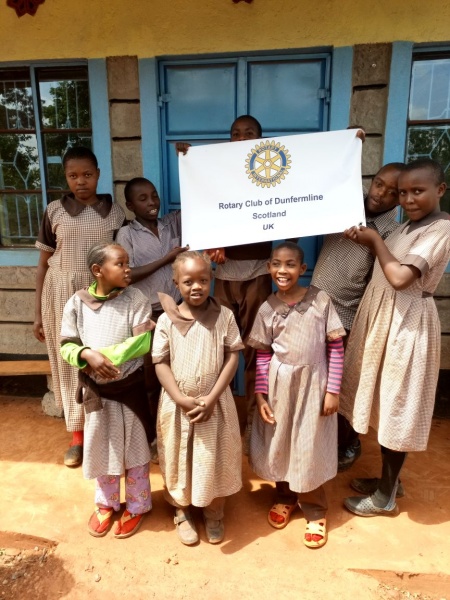 A special therapy unit has been built by Vision Africa at the Kirunguru School in the Murang'a County of Kenya and it was for this unit that Rotary funded the specialist equipment, including mobile therapy kits, required to assess the children to prepare for schooling.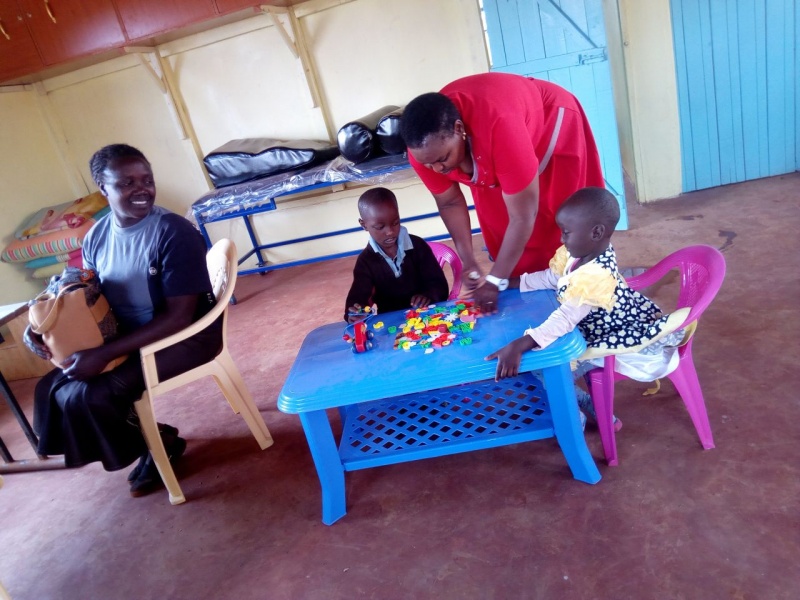 Also involved were members of the Rotary Club of Langata and their Rotoract Club who helped dig out the foundations and access for the therapy unit.
Morag acquired her "infectious enthusiasm"during visits to Kenya over a number of years to help Vision Africa develop the integration of children with special needs into mainstream education.She illustrated her talk with moving examples of how this early intervention in the lives of children with special needs had made a huge difference to the quality of their lives.
Vice-President Noel McKenna handed over the cheque,which comprises £1,100 from the Dunfermline club's charity account and £1,000 from Rotary Foundation, the main charity fund of Rotary International.
Mr McKenna recalled, "Our club's very first project with Vision Africa - to provide a water pump for a school in Kenya - was some nine years ago when, co-incidentally, I was president of the club. And it was a further co-incidence that it was Morag's daughter, Kirsty, who managed that project.
"I am pleased that we have maintained our relationship with Vision Africa, thereby demonstrating the international dimension of Rotary by supporting such worthwhile projects."
Morag voiced the thanks of Vision Africa for this latest support for its work - "and, in particular, of the children who will derive so much benefit from this equipment."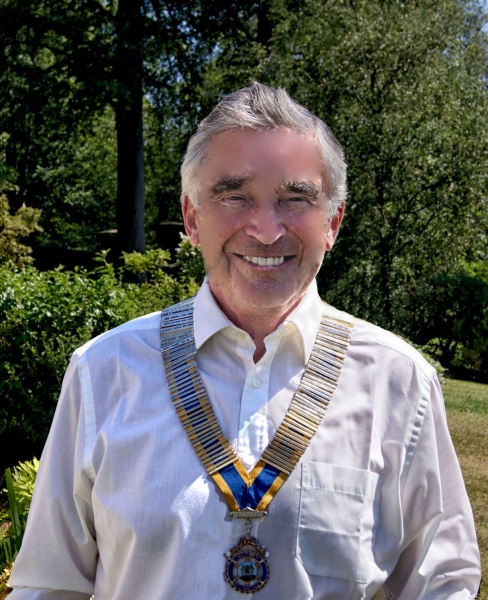 Captain Tom takes the helm
THE new man at the helm of the Rotary Club of Dunfermline, as it steers towards its centenary in 2022, is retired Royal Navy captain Tom Sunter, the last commander of Rosyth Naval Base.
As the club plots its course towards its year-long commemorations, Tom brings to the office not only the navigational skills of a distinguished Naval career but his post-service experience in civilian leadership roles within the Scottish business community.
On assuming the presidency, Tom pledged to re-affirm the club's community service mission…"to achieve the aim of working with, and for, our local community and especially at the youth and schools levels".
Tom has already played an active role in developing Rotary International's youth-development ethos by piloting pupil initiatives in 'hire' education and adjudicating local schools competitions in creative writing and philanthropic entrepreneurship.
Tom left the Senior Service in 1996 after holding numerous commands ashore and afloat. His service, which encompassed two seasons in the Antarctic and many years in the Far East, also saw excursions into other roles in counter-terrorism and anti-drugs operations in Miami and the Caribbean. His final posting was as the last Commander Rosyth Naval Base and Captain HMS Cochrane.
Since leaving the Royal Navy, Tom has fulfilled roles as chief executive of Business Enterprise Scotland and executive director of the Institute of Directors Scotland, as well as serving on the boards of the Scottish Fisheries Museum, Fife Enterprise and Lauder College. He has also been a Deputy Lieutenant for Fife.
Tom and wife Margaret have three daughters, four grand-children - and one whippet!
*In handing over to his successor the club insignia with his best wishes, the outgoing president David Lyth reflected on a year in which a stable and predominantly active membership had delivered £13,000 for good causes and secured the leadership succession over the next three years.