2018-19 Meetings and Events
Sun 1st July 2018 at 19.30 - Sun 30th June 2019 - 23.55
This page attempts to provide an overview of 2018-19 Meetings and Events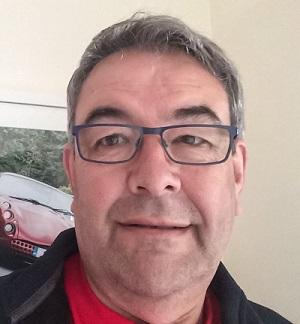 At the Rotary Meeting on 23rd July, with Partners present, Rotary were entertained by a visiting Rotarian from Towcester.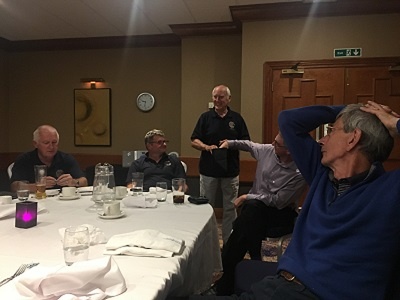 Rotarian Bob Snedker, the Raffle Manager, attempts to relieve Members of their cash to pay a fine to the Sergeant at Arms.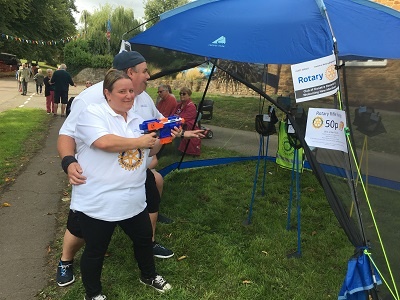 Jon and Helen Evans trying to drum up trade for the Rotary Stall at the recent Everdon Village Fete.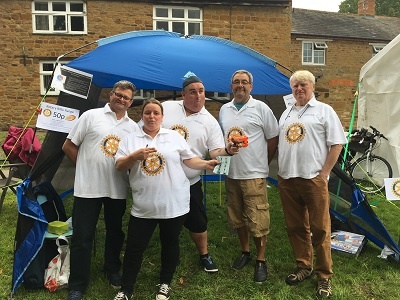 Danny Whitron,Helen & Jon Evans, President Pau Blackwell and Trevelyan Hopkins stand ready to welcome shooters to our stall.