2018-19 What we've done
This page provides an overview of 2018-19 Meetings and Events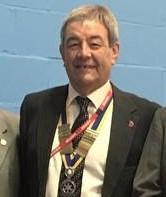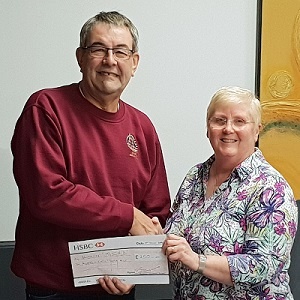 President Paul presenting a cheque to Mary Doyle from Mind following her talk to Danetre Rotary about the work of Mind.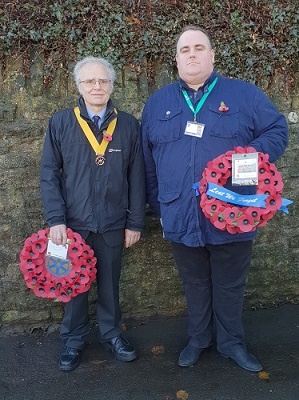 Vice President Neil Trigwell representing Danetre Rotary and member Jon Evans representing Daventry Southbrook Learning Village attend the annual Remembrance Day Parade.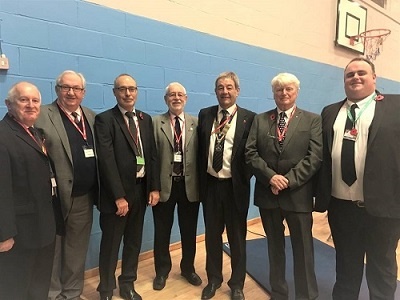 Members of the Rotary Club of Danetre Daventry were the honoured guests at Danetre and Southbrook Learning Village's Act of Remembrance on Friday 9th November.
Organised by Rotarian Jon Evans, who works as the Head of Year 11 at DSLV, the event was led by students who did a fantastic job.
The assembled students behaved in an exemplary manner and the Act of Remembrance was incredibly moving.
The Rotary Club of Danetre Daventry supports several events which involve the two senior schools in Daventry as part of their community work and thank DSLV for the invitation.
At the Rotary Meeting on 23rd July, with Partners present, Rotary were entertained by a visiting Rotarian from Towcester.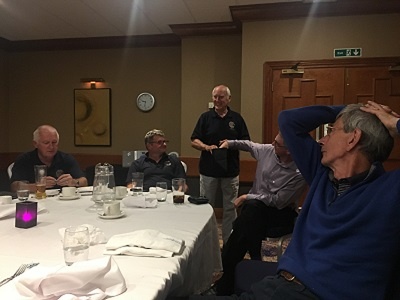 Rotarian Bob Snedker, the Raffle Manager, attempts to relieve Members of their cash to pay a fine to the Sergeant at Arms.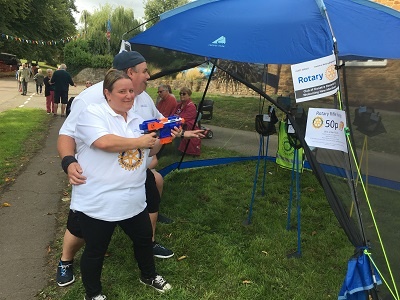 Jon and Helen Evans trying to drum up trade for the Rotary Stall at the recent Everdon Village Fete.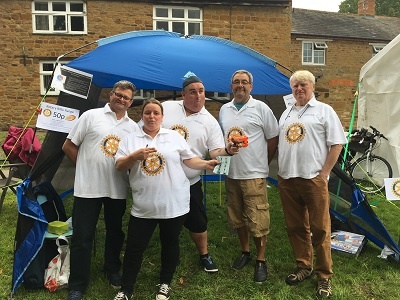 Danny Whitron,Helen & Jon Evans, President Pau Blackwell and Trevelyan Hopkins stand ready to welcome shooters to our stall.