Community fund raising
Henley on Thames Rotary club collecting for charity to help the people of Barama.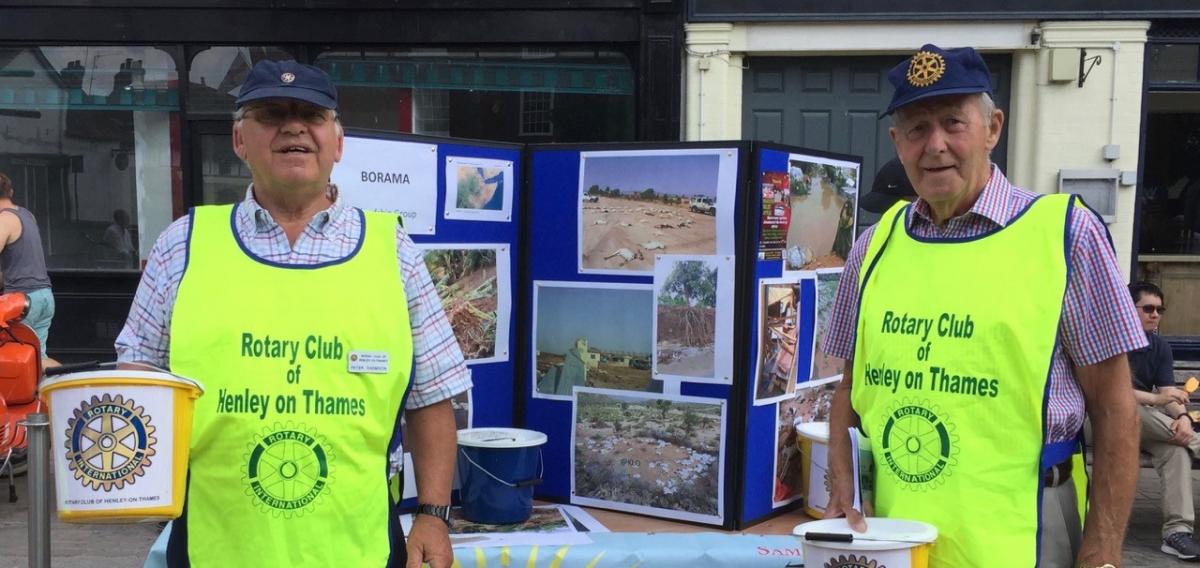 Henley on Thames Rotarians were collecting to help the community in Barama who have an established link with the Henley on Thames Rotarians. The President, Peter Thomson handed over a few hundred pounds to the charity after the colection in August.