TREE OF LIGHT
Fri 7th December 2018 at 16.00 - 17.30
Tree of Light event at Wareham Hospital with the lighting of their Christmas tree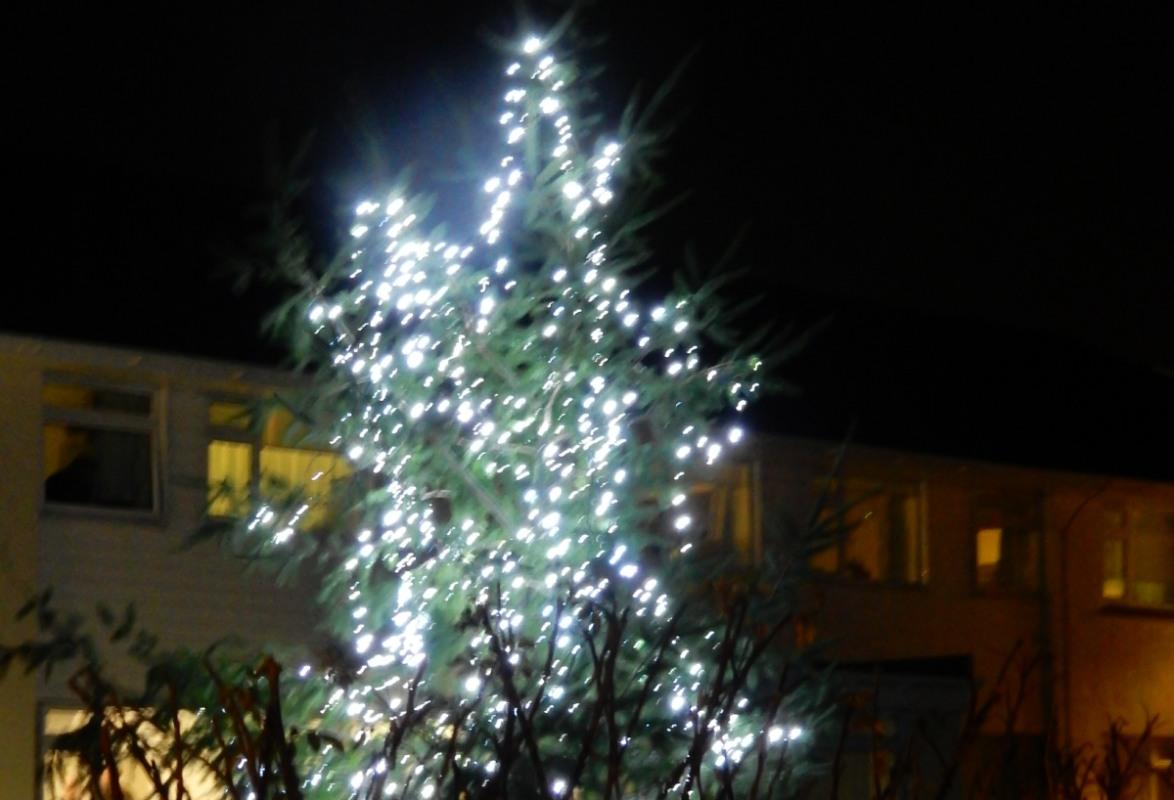 Each year the Rotary Club of Wareham erect a commemorative Christmas Tree, illuminated with hundreds of tiny 'Lights of Remembrance' in the grounds of Wareham Hospital during December and will remain until 'Twelfth Night'.
The Lighting Up Ceremony followed by refreshments, will take place outside Wareham Hospital on
Friday 7th December starting at 4pm.
Everybody is welcome.
We hope that the Tree of Light will lift the hearts of patients, staff and visitors over the Christmas period.
Grateful thanks to Mr Giles Sturdy for the donation of the tree and to the Friends of Wareham Hospital who are providing the food on 7th December.
If you would like to make a donation to the Tree of Light by Bank Transfer please put the following details and email and send to treasurer@warehamrotary.co.uk and make payment to Bank Account below:
Your Name (Mr/Mrs/Miss/Title)
Address……………………………………….
Post Code…..…………
Tel:……………………………………………..
I wish to sponsor ( ) lights in memory of:
1. ……………………………………………
2. ……………………………………………..
3. …………………………………………….
I wish to donate £……….......…… to Wareham Hospital & Macmillan Support.
A minimum donation of £5 per light is suggested.
Please treat my total payment as a Gift Aid donation according to the Gift Aid statement opposite. Yes/No
Signature……………………........... Date……….....…
I hope to attend the lighting up ceremony on 7th December at 4pm……....Yes/No
Payment by bank transfer to
Wareham Rotary Club
Sort code: 30-99-12
Acc. No. 26347168