2018 Christmas Pudding Appeal for Prostate Cancer Charities - 11 dozen ordered!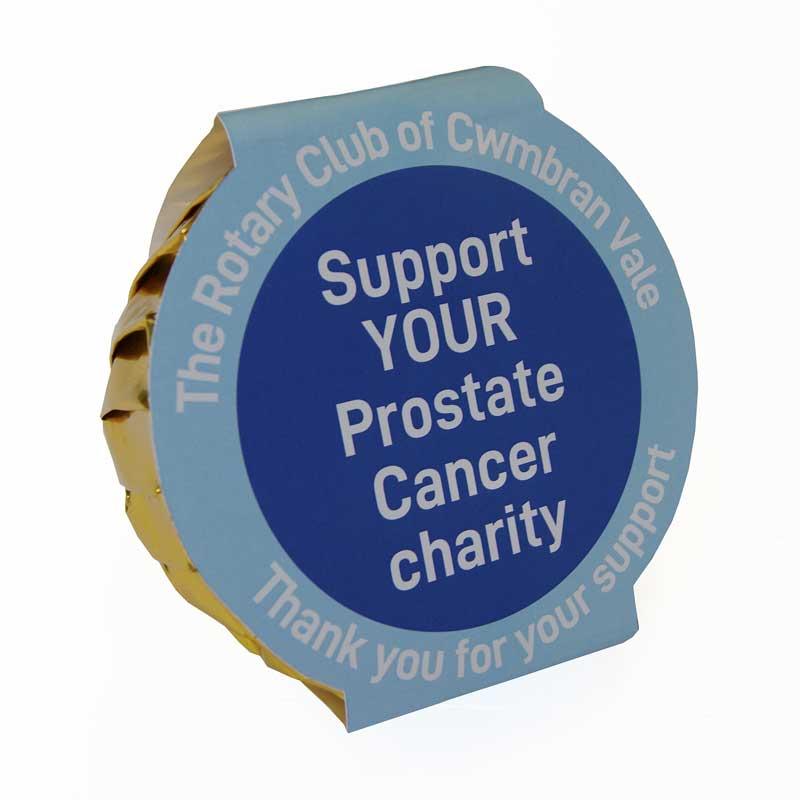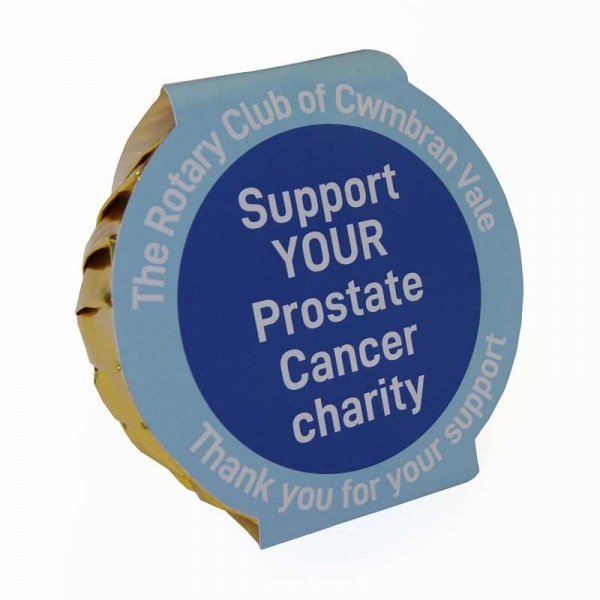 Many thanks to all who have been supporting this Rotary Club of Cwmbran Vale Initiative by buying their Christmas Pudding via Rotary Club of Buxton. We have ordered 1,896 to date since beginning our support of the Appeal in 2007 and including our October 2018 order (10 dozen). However, the extension of ordering date to 30 November 2018 now means it'll be over 1900 puddings that we'll have supplied since beginning our support of the Appeal.
There has been a change to our team this year: Rotarians John Cassidy, Andy Collier & Colin Brett and Alan Thompson have taken over pudding ordering and delivery management from Bruce Thomson & Farouk Kardahji.
ORDERING: Please help the Appeal by buying a 908g (2 lb), serves eight, Christmas Pudding, price still £10. This pudding is fully cooked and just needs reheating. Please post/deliver your order, along with a cheque payable to 'Rotary Club of Buxton', to be with Andy Collier, 93 Green Lane, Buxton, SK17 9DJ, by 30 November (ORDERING DEADLINE HAS BEEN EXTENDED); t: 01298 23161. Include your telephone number and email and postal addresses, which will be held securely. (NOTE: You can download our ORDER FORM if you have a printer).
PUDDING DELIVERY: Puddings orered by 31 October will be delivered in November to Buxton addresses. November pudding orders will be delivered to Buxton addresses in time for Christmas. Arrangements will be made with those outside Buxton areas to collect their orders in Buxton.
BACS PAYMENT: Our Treasurer is willing to accept BACS payment as follows. Our General Account details: Sort Code: 20-53-77 Acc. No: 00840637. As your payment identifier, please put 'PUDx' (x = no. of puddings - 1, 2 etc) plus 'your name' - e.g. Santa Claus ordering 3 puddings by BACS identifies as 'PUD3 S Claus'). IMPORTANT: Please email that same identifier with your address details and phone number to rotarypuds@gmail.com.
PROFIT: All profit from your purchase of this light, sweet (but not too sweet), luxuriously delicious, celebratory pudding goes to Prostate Cancer Charities (Wales, Scotland, UK).
INGREDIENTS & ALLERGENS: Please click on this link below for a full list
http://rotaryxmaspuddings.co.uk/product/rotary-christmas-pudding/
Fragments of nutshell and fruit kernel, and even small stones, can occur in a very small percentage of foods containing dried fruits and nuts.
GROUP PURCHASE: If you have a group of friends to make up an order of 12 puddings (they are sold in units of a dozen) you can order direct at http://rotaryxmaspuddings.co.uk/how-to-order/ and pay by PayPal; free shipping is included in the £120 cost. Turnaround is usually a few working days.
General Data Protection Regulation: By placing an order you agree to our holding your contact details for the purposes of order delivery and for contact regarding future Christmas Pudding Appeals. If you do not want to be contacted about future Appeals, please say so with your order and your contact information will erased.